All The Sweet Things by Renée Kohlman and published by Touchwood Editions is a Canadian baking book full of Renée's heartwarming stories, over 100 recipes, and did you know that she photographed her entire cookbook with an iPhone? That's quite impressive for a 320 page cookbook!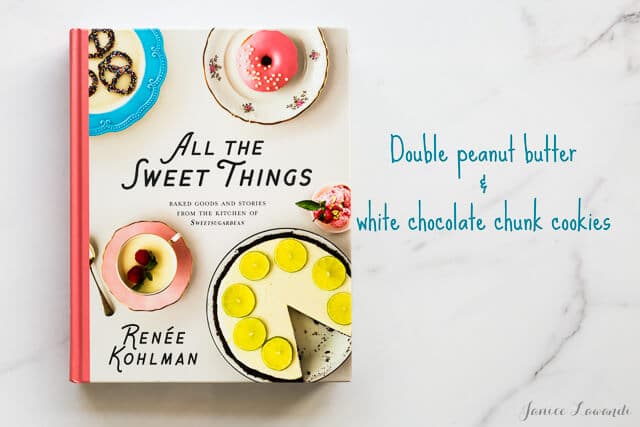 What I love about this book is that Renée shares recipes for a few classic Canadian baked goods, some of which I am unfamiliar with or I've never heard of, like "Chocolate Matrimonial Cake" (on page 52–53) and "Puffed Wheat Cake" (on pages 56-57). The latter, apparently, is very popular in rural parts of Alberta, Saskatchewan, and Manitoba. I had no idea this was a thing. I'm not even sure I've ever eaten puffed wheat, to be honest. I've dog-eared the page for later because I am intrigued.
I think it's high time I start baking more Canadian treats and discovering all the great recipes my country has to offer, and Renée's book has many of these. But obviously, I had to start with the peanut butter cookies.
All The Sweet Things is organized into chapters that are focused on the different types of baked goods: like Cookies and Bars, Tarts and Pies, Custards and Puddings, etc. And within each recipe, the instructions are quite clear. Ingredients are given in cups only. No weight conversions are offered here. Most of the ingredients she uses are readily available, and in the few recipes with an ingredient that perhaps not every reader might have, she offers a substitution.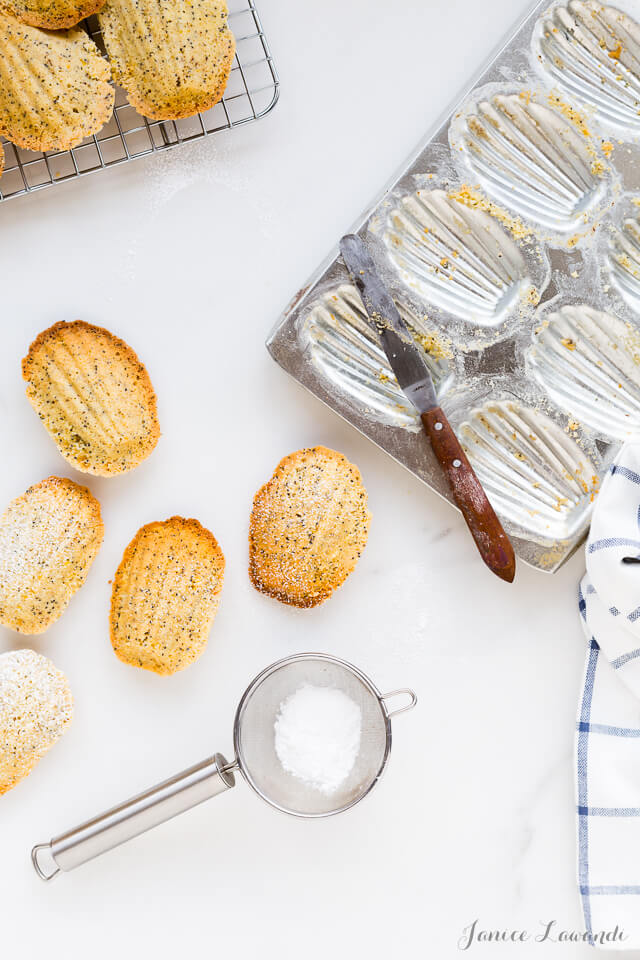 I tested several recipes from this Canadian baking book, as I always do before writing a review, specifically the Dark Chocolate Banana Rye Muffins (page 96), the Brown Butter Lemon Poppy Seed Madeleines (page 234), and the Double Peanut Butter and White Chocolate Chunk Cookies (page 54). You can also find the recipe for these giant chewy peanut butter cookies.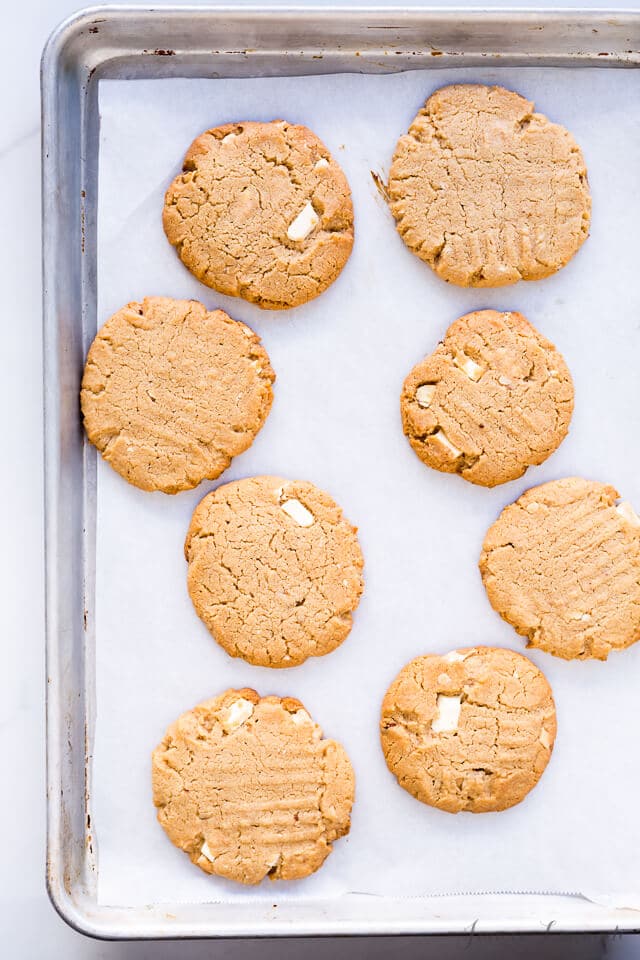 My favourite was Renée's recipe for Double Peanut Butter and White Chocolate Chunk Cookies which made these perfect, giant chewy peanut butter cookies with white chocolate chunks, the kind of cookies I dream of with a lovely balance of salty and sweet. These cookies are heftier than the classic peanut butter cookies I made years ago.
One thing I noticed when I baked from All The Sweet Things: some of the recipes have a lot more salt than I'm used to, so if you are baking from this book, be aware, especially that Renée bakes with Maldon salt a lot, and I found that my "flaky salt" equivalent yielded overly salty baked goods in some cases.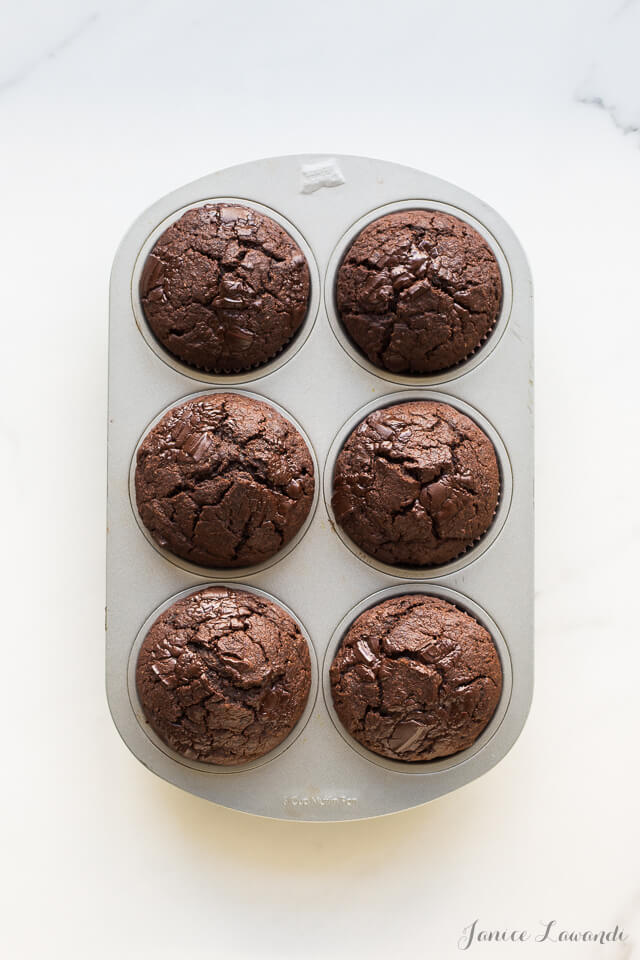 When it came to the Dark Chocolate Banana Rye Muffins on page 96, I was careful to reduce the salt quantity because I was a little worried about adding a whole teaspoon of coarse salt to the muffin batter. The muffins I made had a lovely texture and crumb, and I really enjoyed that they were not sweet at all (there's just some mashed banana and a little maple syrup in the recipe). They make a good afternoon snack with a whole grain, bittersweet chocolate flavour, a lovely accompaniment to my afternoon cuppa. I froze the extra muffins I made and I've noticed they defrost really well.
I won this cookbook in a giveaway, and Touchwood Editions sent it to me. I chose to review the book on my blog. Thanks for supporting the authors that inspire me to create content for Kitchen Heals Soul. As always, please know that I wouldn't work with a sponsor nor recommend a product if it wasn't worth it. Be sure to visit Renée's blog sweetsugarbean.