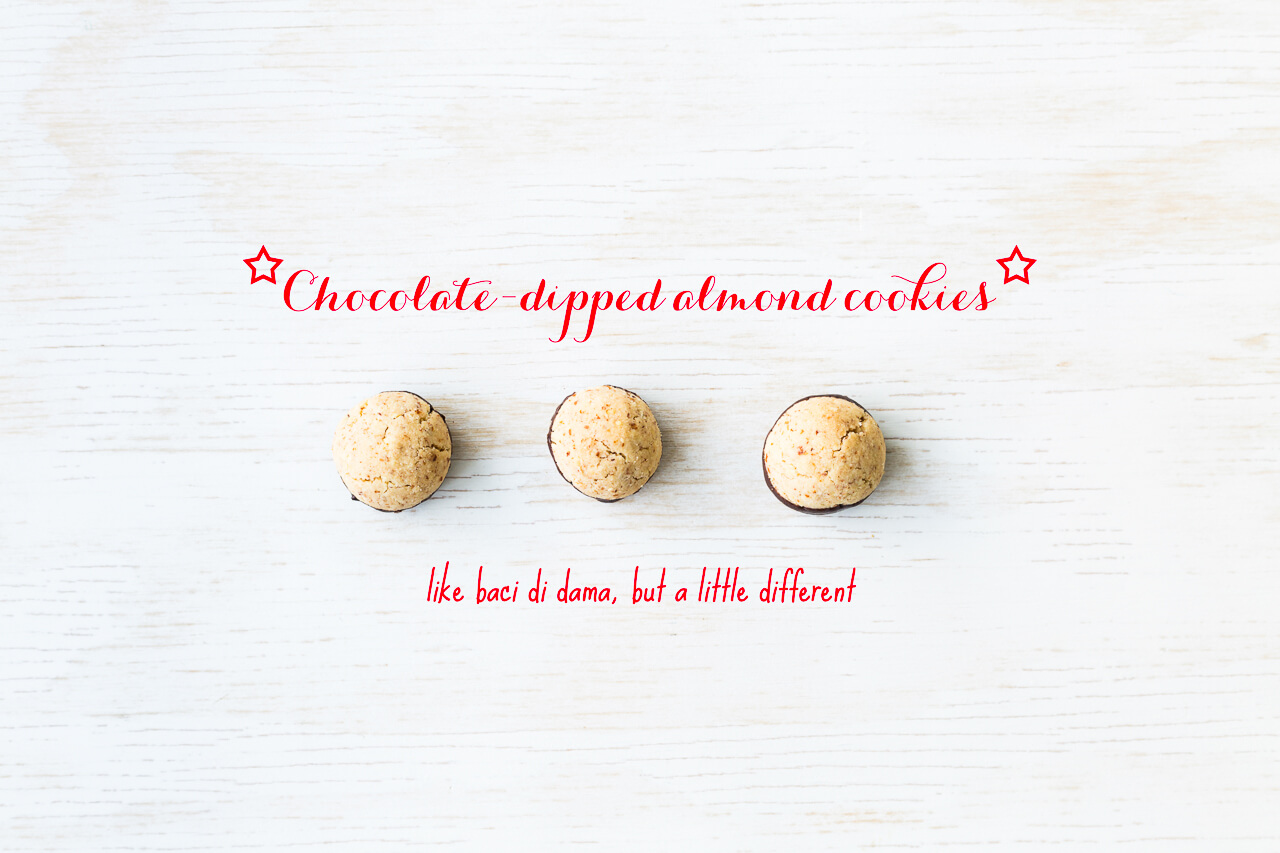 I cheated a lot when I made this recipe so I don't know that we can truly call this baci di dama. Perhaps they are baci di dama-ish? See traditional baci di dama are usually made with toasted hazelnuts, but I have a pesky allergy to hazelnuts, so I used toasted almonds. Also, apparently you are supposed to sandwich melted chocolate between two cookies, but I was lazy. So I just dipped each cookie in melted chocolate. The result is a highly addictive nutty cookie with a "short" texture (like a nutty shortbread). Honestly, I wish this recipe had made more of these chocolate-dipped almond cookies because they disappeared so quickly. So you may want to double the recipe. Just sayin'.
Chocolate-dipped almond cookies (baci di dama)
These almond cookies are like baci di dama, but made with toasted almonds and dipped in chocolate.
Ingredients
150

grams

almonds

1 cup, toasted

63

grams

all-purpose flour

1/2 cup

50

grams

granulated sugar

1/4 cup

2

tbsp

cornstarch

1/4

tsp

fine kosher salt

72

grams

unsalted butter

5 tbsp, cubed and chilled

1/2

tsp

pure vanilla extract

75

grams

dark chocolate
Instructions
Preheat the oven to 350ºF. Line a couple of baking sheets with parchment paper.

In the bowl of a food processor, combine the almonds with the flour, sugar, cornstarch, and salt. Process until finely ground and well mixed. Add the butter and vanilla, then pulse the mixture for 30 seconds. Process everything to form a dough.

Form tablespoons of dough into round balls and place on cookie sheet, 1 inch apart. Bake until golden brown on bottom for about 16 minutes or so. Let cookies cool completely on sheet because they are very delicate when warm.

Melt the dark chocolate in a bowl in the microwave on power level 5 for 30 second increments. When the chocolate is melted, dip the base of each cookie in chocolate and place on parchment to set.
Adapted from America's Test Kitchen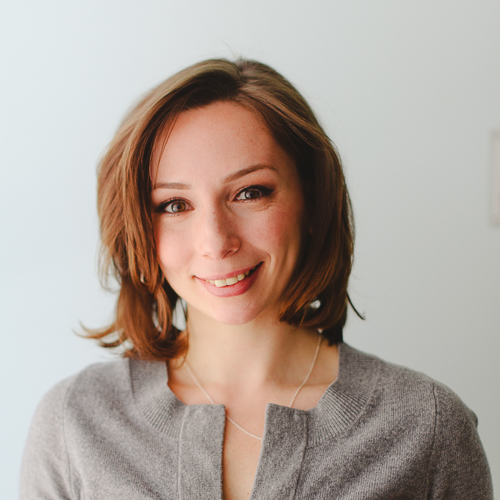 Janice Lawandi is chemist-turned-baker, working as a recipe developer in Montreal, Quebec, Canada. She studied pastry at Le Cordon Bleu in Ottawa and cooking at l'Académie Culinaire. She has a BSc in Biochemistry from Concordia University and a PhD in Chemistry from McGill University. Visit janicelawandi.com to see my portfolio.