Want to go directly to the recipe for these little cakes? Click here to skip to the recipe for these berry financiers!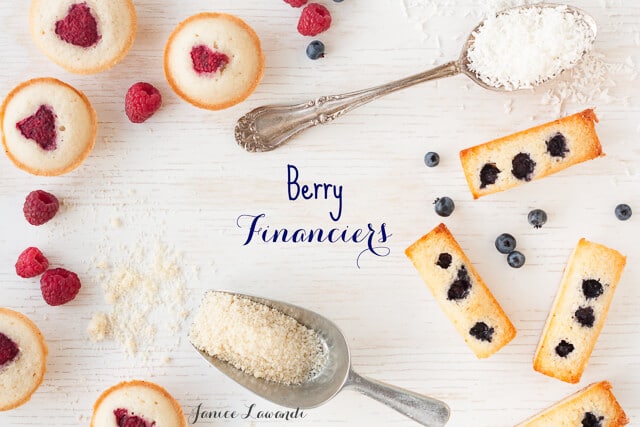 I can't help but feel a little bittersweet when I spy raspberries alongside the tiny Quebec wild blueberries at every market stand. It reminds me that summer is short, and the berry season even shorter. They are always the last of the berries to arrive at the markets. The blueberries are the signal for me that the summer will be over before I know it. And when I see the raspberries, I know the blueberries aren't far behind. The feeling makes me buy more of everything that the summer markets have to offer because I, longingly, want the season to go on forever, even if it can't. I feel the need to gobble up every ounce of the summer season before it slips between my fingertips.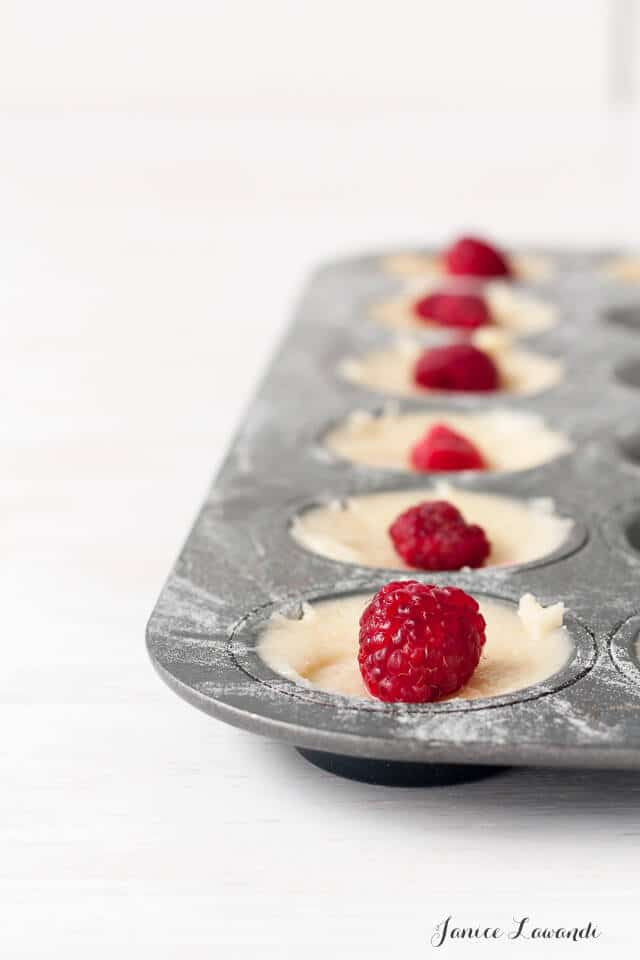 The thought of summer slipping away gives me all kinds of anxiety. Winters have been increasingly brutal, and I've been less and less tolerant of our cold seasons, not for lack of trying. I'm tired of frozen toes, and while layering up for fall can be cute and fun, having to put on all the bulky clothes for winter is downright exhausting. Every winter, I contemplate moving somewhere warmer, or at least some place where the temperatures aren't so extreme. By the end of summer, I realize I'm still exactly where I was the year before, already fretting over the cold, dark months of the winter ahead. Yet, in the end, I do nothing to fix the situation. If winter distresses me so much, how come I don't take a stand and walk away? This question plagues me when I realize summer, the summer that only just began, is quickly coming to a close.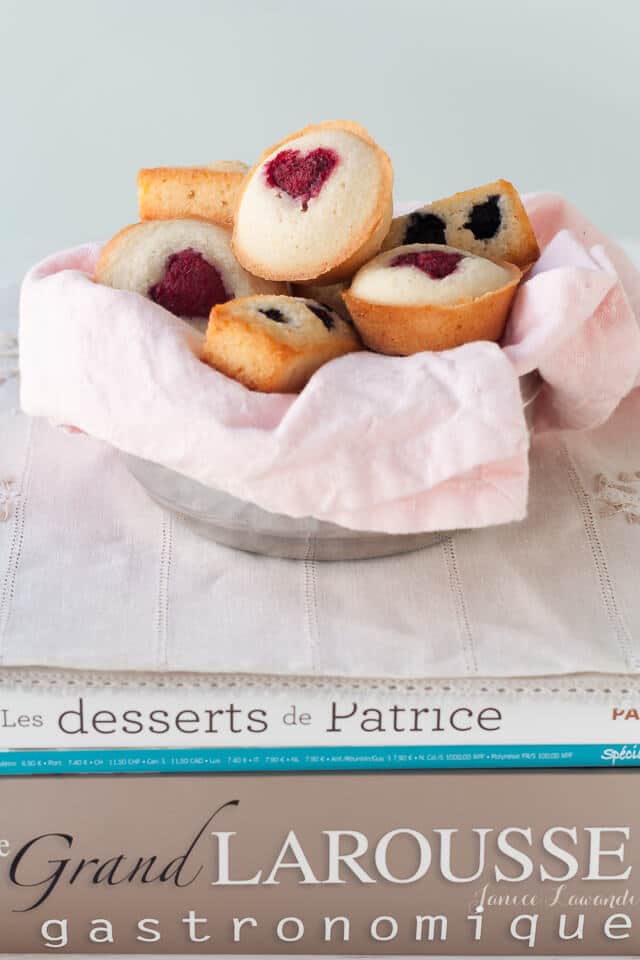 So I stuff my face with berries, and I make lists of the things I need to make with them. I bake those recipes and I stuff my face with all the berry-filled baked goods I can. I put berries on my yogurt with granola for breakfast, and I have bowls of berries with pistachios or pecans for an afternoon snack. I toss berries into a bountiful lunch salad, and I transform the leftover berries into a jam of some sort for my morning's buttered toast. I regret none of it.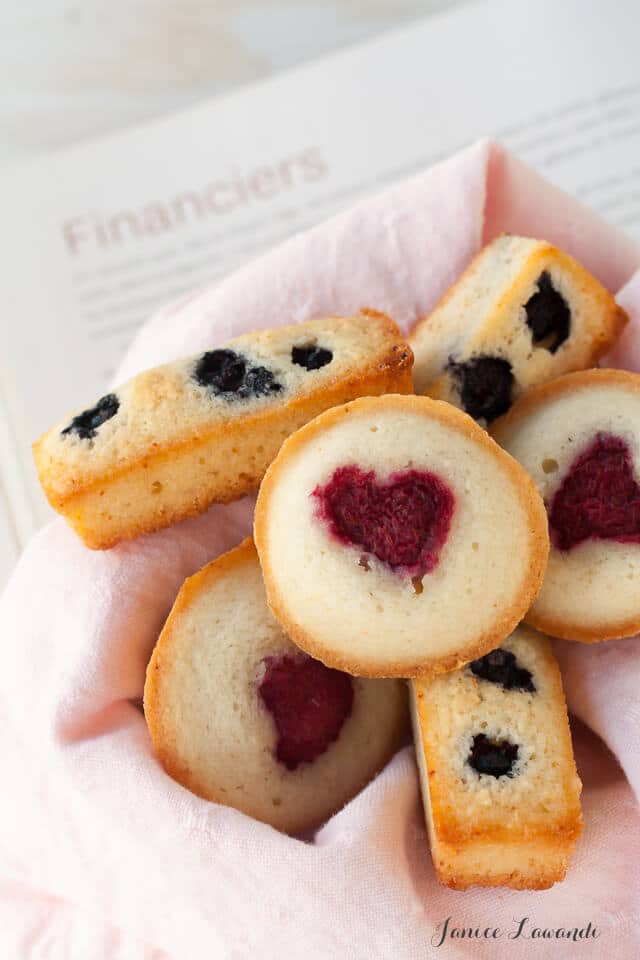 Berry financiers have been on my to-bake list for a long time. I love financiers, but for some reason, I never get around to making them myself. I developed this recipe with the hope that it could be made with either ground almonds or finely shredded coconut. I've decided they taste better when they have cooled completely, and actually, I love them more the next day, but maybe that's just me. The raspberries bake into sweet little heart shapes, so even though they remind me that summer is terribly short, I can't stay mad at them for long. And if you don't love berries, try these kiwi coconut financiers. Or if you need a gluten-free recipe, try these pistachio financiers or cranberry chestnut financiers.
To bake these financiers, use a mini muffin pan and take the time to prepare the muffin pan properly before dividing the batter between the cups because financiers are high in sugar and can stick to cake pans. You can either butter and flour the cups of the muffin pan or you can use parchment paper liners.
Berry financiers
Financiers are a lovely sweet treat to serve with afternoon tea or a hot cup of coffee. I like to add a few summer berries to financiers which pairs well with these nutty cakes.
Ingredients
115

grams

(

½

cup

)

Stirling Creamery unsalted butter

100

grams

(

½

cup

)

granulated sugar

63

grams

(

½

cup

)

all-purpose flour

63

grams

(

⅔

cup

)

ground almonds

OR finely shredded unsweetened coconut

90

grams

(

⅓

cup

)

egg whites

from 3 large eggs

1/8

tsp

(

⅛

tsp

)

fine kosher salt

16

raspberries

OR 48 blueberries
Instructions
In a small saucepan, heat the butter over medium-high heat to brown it (the milk solids brown at the bottom and release a nutty scent). Transfer to a small bowl and set aside to cool slightly.

Whisk together the sugar, flour and ground almond OR shredded coconut.

In a medium bowl, beat the egg whites with the salt until they form a thick froth.

Dump the egg whites over the dry ingredients and whisk them in to incorporate.

Add the browned butter and mix again until everything is just combined.

Cover the batter with plastic wrap and chill for 20 minutes.

Preheat the oven to 350ºF.

Bake for about 15 to 20 minutes until the edges turn golden brown.

Transfer to a rack to cool after a minute.
Nutrition
Calories:
116
kcal
|
Carbohydrates:
10
g
|
Protein:
2
g
|
Fat:
8
g
|
Saturated Fat:
4
g
|
Cholesterol:
15
mg
|
Sodium:
28
mg
|
Potassium:
16
mg
|
Fiber:
1
g
|
Sugar:
7
g
|
Vitamin A:
180
IU
|
Vitamin C:
1
mg
|
Calcium:
10
mg
|
Iron:
1
mg
I do my best to bake with the finest ingredients. Stirling Creamery, a Canadian company, has provided the butter for this post.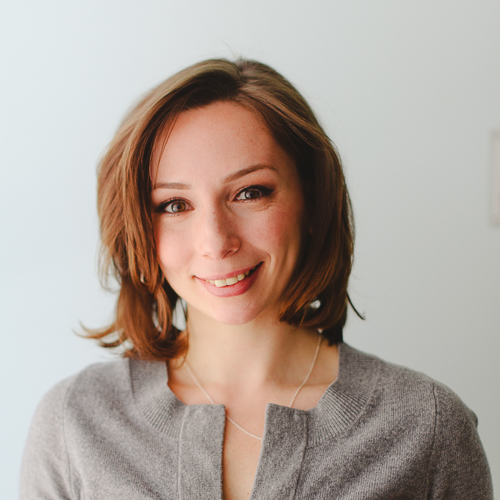 Janice Lawandi is chemist-turned-baker, working as a recipe developer in Montreal, Quebec, Canada. She studied pastry at Le Cordon Bleu in Ottawa and cooking at l'Académie Culinaire. She has a BSc in Biochemistry from Concordia University and a PhD in Chemistry from McGill University. Visit janicelawandi.com to see my portfolio.