Want to go directly to the fruit crumble recipe? click here to skip to the recipe for this cherry chocolate crumble!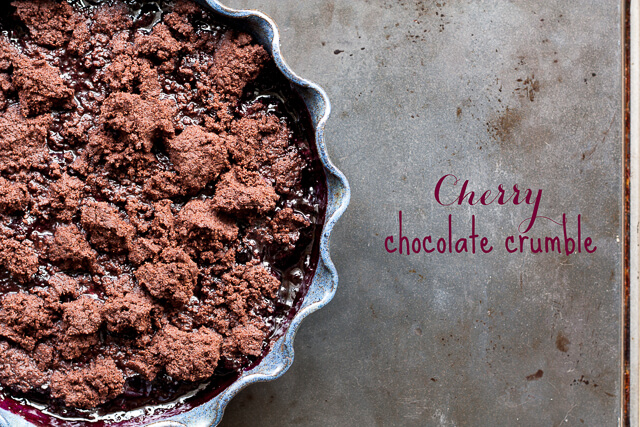 When I decided to move in 2007, I chose my neighbourhood and future apartment because of the proximity to the canal and most importantly, the Atwater market. I knew next to nothing about the area, except that a lot of people thought it was a bit… "sketchy". The area was slowly developing and therefore was, and still is, filled with an odd mix of low-income households and people who drive fancy Ferraris. I fit into neither category, somewhere in the middle, certainly not in any position to buy a sports car of any kind. I wanted to liver here to be close to the market and the Lachine canal, and at the time, there wasn't much else around. This isn't entirely related to this cherry chocolate crumble recipe, but bear with me for a second.
I moved to this area so that I could spend more time at the market and the canal, yet for the first few years, I barely got to visit either of the places that brought me here. I was overrun with work, with a thesis to write, no time for leisurely walks or for strolling through a market. My apartment was a place to sleep and shower, throwing meals together when I had no leftovers stollen from my parents' fridge. My apartment served a very strict purpose and the only part of the neighbourhood that I really knew was the route that got me from apartment to metro station, and back again. That all changed when I adopted Jynx.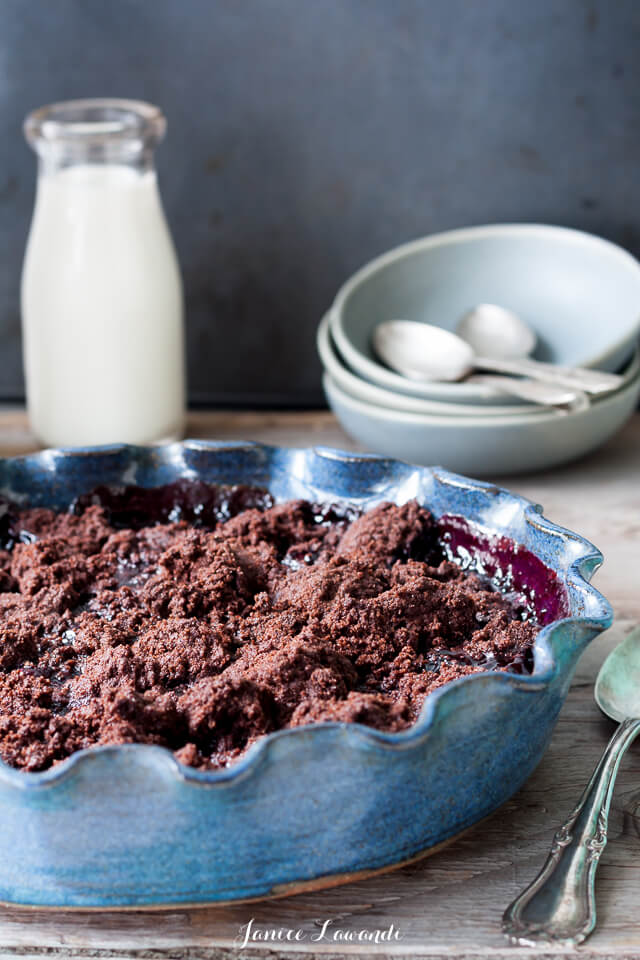 In the eight months that Jynx and I have lived together, we have spent a lot of time outside, walking on the canal and in the area. And I realize that adopting a dog was the best decision that I could make because Jynx gave me my neighbourhood. Without her, I would never have spent as much time walking around and I would have seen only a fraction of my Saint-Henri, the tiny part that fit within my set route and routine. The craziest part is that every walk outside with her makes me feel like I am one step closer to waving good-bye to the neighbourhood and moving (with her, of course, and Ziggy Stardust too!). I know that sounds weird, but I really mean it. It's like the grand finale. No, I haven't sold my condo, let alone even put it on the market, nor do I have any plans whatsoever besides me repeating that I have to move on a weekly basis (daily in winter), and now I am publicly posting it on the blog. Maybe the final chapter of me in Saint-Henri will last another 2 years while I get my act together. That's entirely probable. I think the most ironic part of it all is that I declare I'm moving right when my neighbourhood is booming and things around here are getting really interesting. I waited eight long years for the area to develop, and now that it has, I feel like biding Saint-Henri a bittersweet farewell. With that in mind, I came up with this dessert.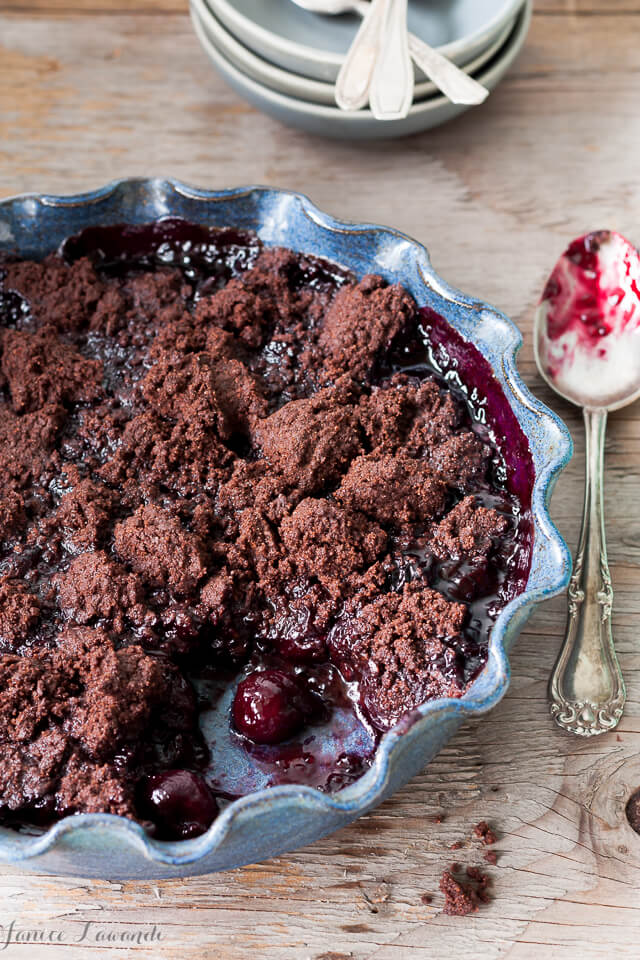 I think bittersweet chocolate and sweet cherries are a match made in heaven, and I don't think I'm the only one. I find it's important to add a little almond extract (the real kind, not the fake kind) to the cherries to help bring out their flavour and perk them up, otherwise, cooked cherries can be a bit bland. Feel free to use almond extract, if you prefer. I used quick-cooking tapioca (the tiny kind) to thicken the fruit juices because cherries give off A LOT of liquid as you will see when you start cooking them on the stove, so unless you want to make a weird baked cherry chocolate soup, you should use a thickener. I tested 2 tablespoons in my first attempt at this recipe, and then 1.5 tablespoons in my second attempt. The cherry layer is still quite set, as you can see. I think this is just right, but you can try lowering the tapioca even more if you want the cherries to be a little looser. If you like unusual crumbles, be sure to check out my peanut butter & Concord grape crumble. Or for something more traditional, there's always strawberry rhubarb.

Bittersweet cherry chocolate crumble recipe
Cherry chocolate crumble
Bittersweet chocolate and sweet cherries are a match made in heaven in this cherry chocolate crumble. I like to add a little almond extract to the cherries to really make them pop, but feel free to use vanilla,
Ingredients
For the cherry filling
800

grams

Bing cherries

4 cups, pitted

100

grams

granulated sugar

1/2 cup

1/2

tbsp

fresh lemon juice

1 1/2

tbsp

minute tapioca

1/4

tsp

pure almond extract
For the chocolate crumble
63

grams

all-purpose flour

1/2 cup

50

grams

Cacao Barry extra brute cocoa powder

1/2 cup

48

grams

shredded unsweetened coconut

1/2 cup packed

150

grams

granulated sugar

63

grams

Stirling Creamery Churn 84 salted butter

1/4 block, melted
Instructions
First prepare the cherries
Combine cherries with sugar and lemon juice in a medium saucepan. Heat the fruit on medium for about 10 minutes. In that time, the cherries will release their juice, the sugar will dissolve and the mixture will come to a boil.

Remove the pan from the heat and let sit for 10 minutes.

Stir in the tapioca and let the mixture sit for 1 hour, then add the almond extract.
Now make the crumble
Preheat the oven to 375ºF.

Whisk together the flour, cocoa, shredded coconut, and the sugar. Pour the melted butter over top and work it in with a fork and then your fingers to get all the ingredients evenly mixed.

Pour the cherry mixture into a 10 inch round deep dish baking dish (or equivalent). Top with the crumble, pressing the crumble mixture together as you drop it over the cherries to help form clusters of crumbs.

Bake the crumble for 30 to 35 minutes or until the cherry mixture is quite bubbly and hot. Let sit to cool on a wire rack before enjoying warm or at room temperature. It tastes amazing served with lightly sweetened whipped cream.
Nutrition
I do my best to bake with the finest ingredients. Stirling Creamery, a Canadian company, has provided the butter for this post.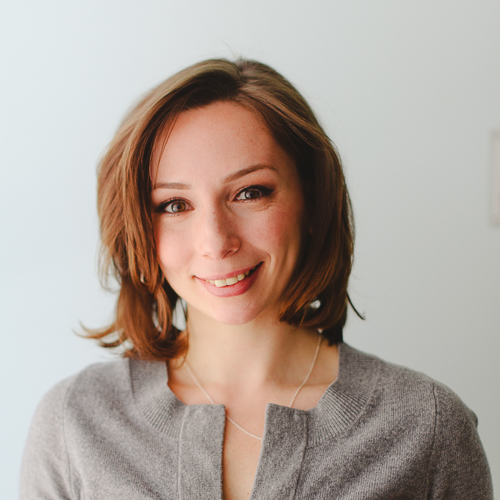 Janice Lawandi is chemist-turned-baker, working as a recipe developer in Montreal, Quebec, Canada. She studied pastry at Le Cordon Bleu in Ottawa and cooking at l'Académie Culinaire. She has a BSc in Biochemistry from Concordia University and a PhD in Chemistry from McGill University. Visit janicelawandi.com to see my portfolio.