As an Amazon Associate I earn from qualifying purchases.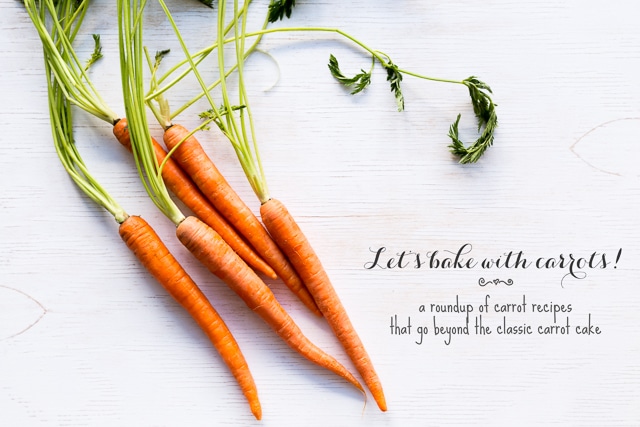 My feet have officially rejected winter boots. Winter is not fun anymore and the romance of freshly fallen snow is gone. I NEED spring. I'm trying to be patient, but it's getting tough. So, to get us all in the spirit of spring and Easter, I decided to do a round up of my favourite recipes from around the interweb that feature carrots because I associate carrots with bunnies, and bunnies with Easter, and Easter with spring. That is my logic. Sure you can make the classic carrot cake with cream cheese frosting. That's yummy. But, I wanted to highlight some of the amazing ways that a few bloggers have taken that orange root veggie to a whole other level. And when you scroll through the photos and see the creative ways you can use carrots, it's hard not to want to bake more often with this vegetable because it seems like the possibilities are endless and pretty stunning too!
I carefully selected these awesome carrot recipes because, besides the obvious use of carrots, I wanted to give a shoutout to some of my favourite people in the blogosphere that I follow and who consistently create quality content. They inspire me every day. With each photo, I've included a caption that has the title of each recipe and the name of the blog. The image and caption are hyperlinked to the corresponding blog where you can find the recipe. I encourage you to spend a little time visiting each and every one. Show them some love! Do you bake anything special or unusual with carrots?
Carrot recipes roundup
Want to see something from me? Try these Glazed carrot cake squares!
By the way, a few of these bloggers have published cookbooks:
Jeanine of Love and Lemons has a book coming out soon called "The Love and Lemons Cookbook: An Apple-to-Zucchini Celebration of Impromptu Cooking", which will be released in 1 week (Amazon). I can't wait!
Izy Hossack of Top With Cinnamon published her book in 2014 called "Top With Cinnamon: Stylish Sweet and Savoury Recipes" (Amazon), which I already have on my bookshelf and so should you.
Now go forth and bake something yummy with carrots!
Happy Spring and Happy Easter!
Please note that I obtained permission from each blogger featured in this post to use an image and link to their site.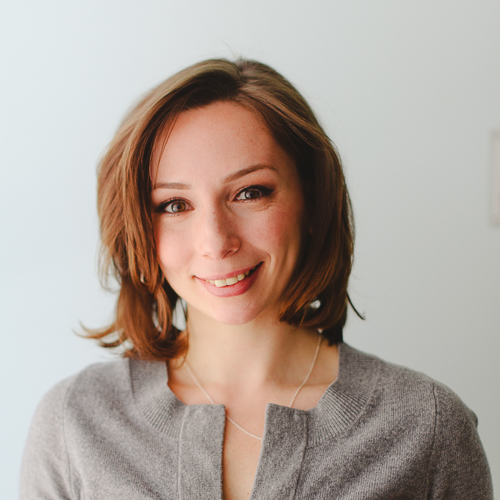 Janice Lawandi is chemist-turned-baker, working as a recipe developer in Montreal, Quebec, Canada. She studied pastry at Le Cordon Bleu in Ottawa and cooking at l'Académie Culinaire. She has a BSc in Biochemistry from Concordia University and a PhD in Chemistry from McGill University. Visit janicelawandi.com to see my portfolio.