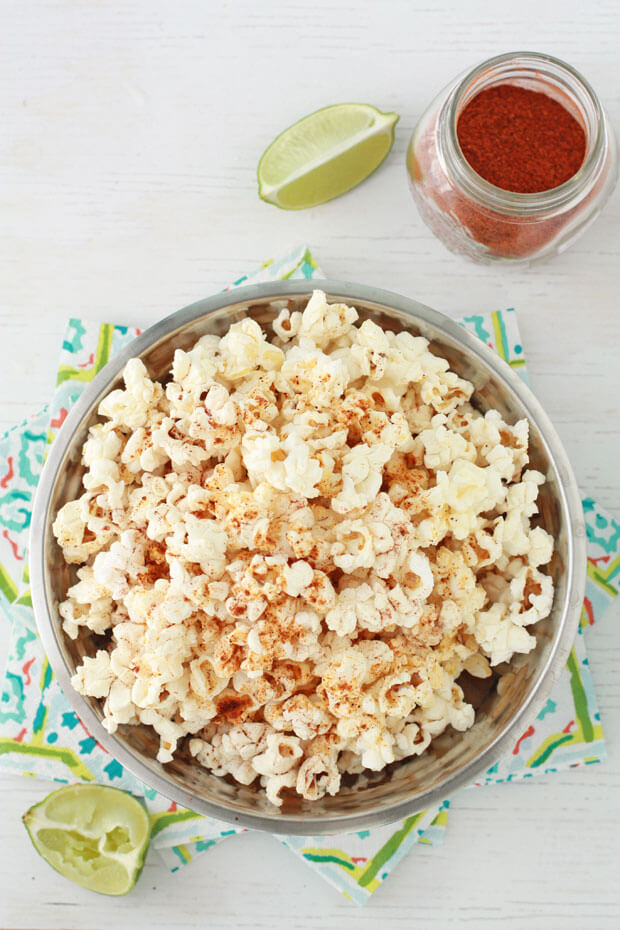 I'm convinced that a bowl of freshly-popped popcorn can make all sorts of miserable situations at least a tiny bit better. When I was at McGill, if it weren't for the middle of the night popcorn breaks with colleagues, I don't think I would have survived. I was miserable most of the time, and I swear the two things that kept me going were popcorn and my labmates. Fine, I didn't love all my labmates. There were a few that were not even worthy of the popcorn that fell on the floor.
I think my late night popcorn snack time at McGill sealed the fate of my relationship with popcorn. For better or for worse, I will always have popcorn.
To satisfy my popcorn cravings, I actually own three different machines, besides a good old stainless steel pot and lid in case all three machines fail. I kid you not. Popcorn-popping is a very serious part of my day and not to be messed with.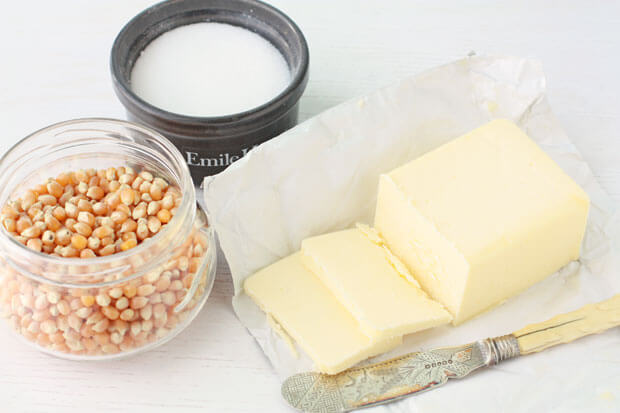 I don't know about you, but regardless of the popping method, I always gravitate towards savory/salty toppings. My go-to popcorn topping is obviously melted butter, but recently I've gone fancy, opting for melted whey butter from Stirling Creamery in Ontario. This butter is so good, I am slightly embarrassed to admit that I could probably eat it straight, but of course, I would never do that. Instead, I melt it and drizzle ridiculous amounts of the salty, creamy whey butter all over my popcorn. Popcorn is perfect when it's made as simple as that.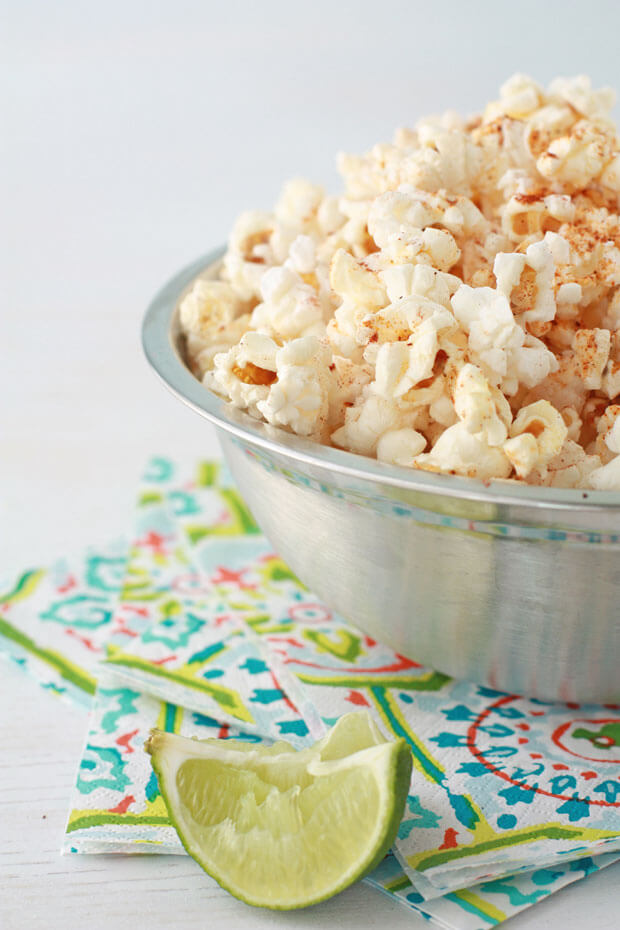 I also like to douse my buttered popcorn in Frank's Red Hot, which yields soggy popcorn that kind of tastes like chicken wings. I know you're thinking it's weird, but trust me, soggy chicken-wing-flavored popcorn is pretty awesome. Just do it and thank me later.
Last but not least, chili lime flavored popcorn. I struggled a lot with how to get this one right. Obviously the easy way to make chili lime popcorn is to just take your buttered popcorn and sprinkled with chili powder, salt, and sprinkle with lime juice. This totally works, but again, this yields damp popcorn. Recently, my new strategy is to omit the lime juice and use citric acid instead. It's a powder, and it's how many chip companies impart that tangy citrus flavor to snacks without the water. It works, and when combined with a little lime zest, lots of chili powder and salt, it's winning. For more recipes to make with popcorn, try this popcorn brittle and popcorn brittle brownies.
Chili lime popcorn
Chili lime popcorn is a light snack full of flavour with lime zest and chili powder. Give your popcorn extra tang without making it soggy by using a pinch of citric acid powder
Ingredients
8

cups

popped popcorn

3

tbsp

unsalted butter

or even more, melted

1

tsp

chili powder

or more

1/2

tsp

fine kosher salt

optional, if you find your popcorn isn't salty enough from the butter

2

pinches

citric acid

or the juice of a lime

1/2

lime

or more, zested
Instructions
Toss together the popcorn with all the ingredients and thoroughly mix. Taste it and adjust your seasoning accordingly.
Nutrition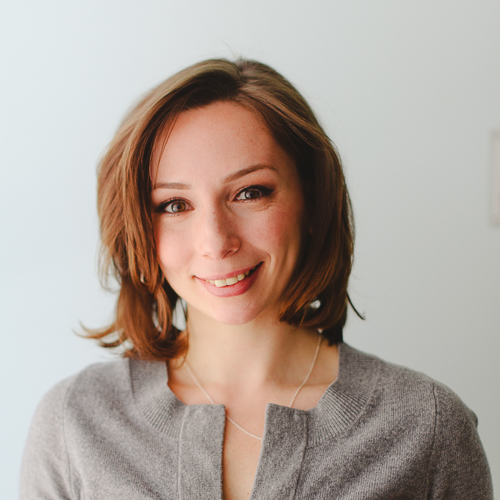 Janice Lawandi is chemist-turned-baker, working as a recipe developer in Montreal, Quebec, Canada. She studied pastry at Le Cordon Bleu in Ottawa and cooking at l'Académie Culinaire. She has a BSc in Biochemistry from Concordia University and a PhD in Chemistry from McGill University. Visit janicelawandi.com to see my portfolio.