Want to make this dessert? Click here to find my recipe for cream puffs.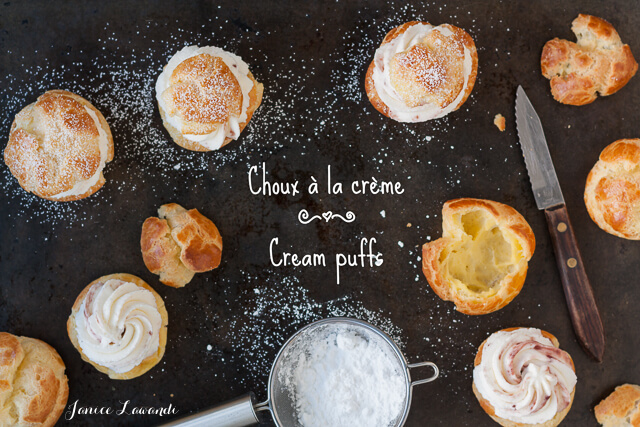 The first time I met Jynx at her rescue shelter, I took her for a walk. She was trembling and scared, and she didn't trust me. She'd run around me from behind, panicked, trying to get away as fast as she could. Of course, she couldn't go anywhere because she was literally attached to me via a long leash. Her solution was to continue running around me and to keep trying to run away from me, like I was a monster. Our first walk was a mess, and our first meeting wasn't exactly easy for that matter because she simply wanted nothing to do with me, but I persisted. I had several moments on that first walk where I wondered what I was thinking trying to adopt a traumatized rescue because it clearly wasn't going to be easy. I had even more moments along the way where I wondered if I was actually a dog person because for the last eight years, it had been just me and my cat, Zen. "Maybe I'm a cat person", I thought to myself over and over again. I didn't know how to handle Jynx, and I had hardly walked a dog since my early twenties, when we lost the second of our two dogs. I just felt like I didn't know what I was doing. I was afraid that I was making a mistake with a tiny little life that had already been through too much.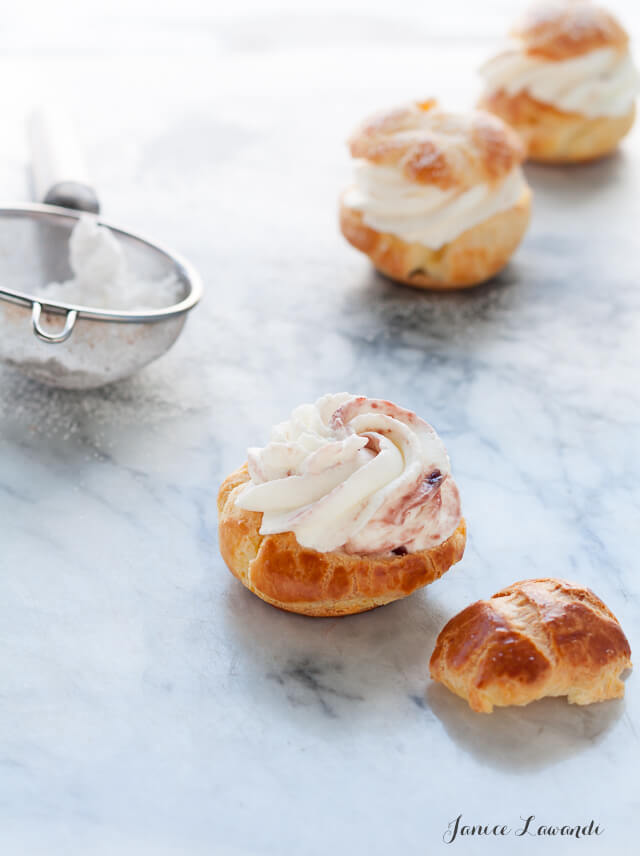 Thankfully, Jynx and I have come a long way since our first walk, and I absolutely adore her. She does the running around me thing less and less, really only running in circles when something truly upsets her. She trusts me more and more. It's pretty awesome to watch her sniffing around, tail up, with lots of pep in her step. Sometimes she insists on prolonging her walk, turning around for a second lap rather than pulling me towards the apartment building. It's truly the most wonderful and rewarding feeling when that happens. Those are times when I am beaming. Of course, I still have moments as we walk together on the canal, moments when I think back to 5 months ago, to when I was a cat person. To a time when I thought it would be just me and Zen for the next ten years. It all feels very surreal as I walk on the canal every morning and every night. I keep wondering how I got here. It tugs at my heart. On the one hand, I long for the one thing that I lost forever, that life that gave me so much comfort and quiet love. On the other hand, I feel so incredibly lucky to have this new life ahead with my little rescue by my side. She will give me a zillion fresh early morning walks, romantic sunsets and lots of happy times. I think Jynx pulls me forward with every step and I am thankful each day that we get to watch another sunset together.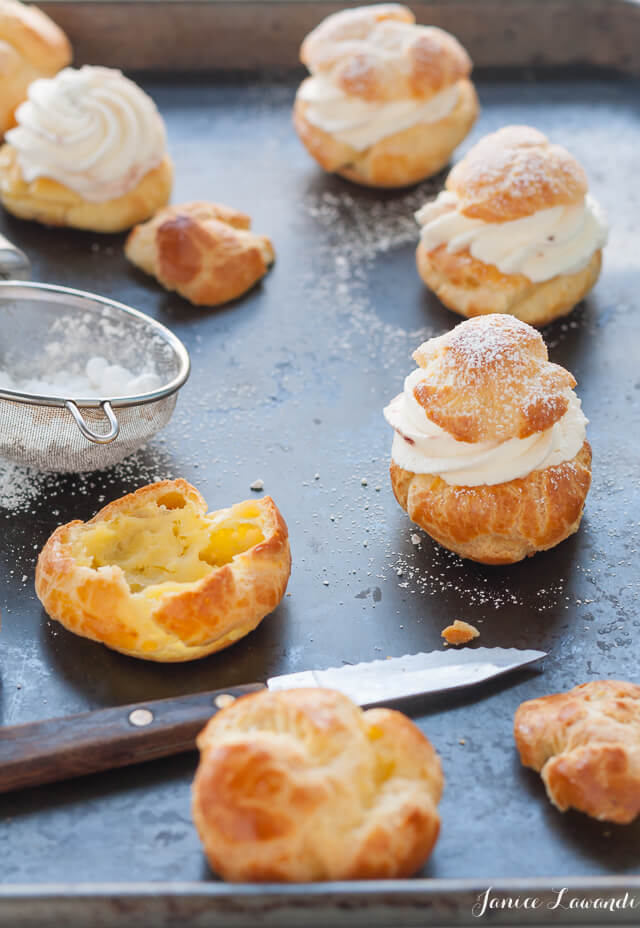 On Saturday, Jynx's rescuer came to visit us to assess how we were doing and to see if we could graduate from foster to permanent home. I was expecting Jynx to be overjoyed at the sight of her rescuer. What I didn't expect was her to hesitate and stand trembling on the bed as her rescuer walked in: not the reception her rescuer was expecting. I felt happy that this was a moment that clearly showed I was the new mommy and that we had come so far from that first walk: Jynx hid behind me for protection and so the table had turned. I also felt a hefty dose of guilt at what was most certainly a bittersweet moment for her rescuer. Jynx is improving every day. She has a new home where she is more and more comfortable and she has me, a person to love and take care of her until the end of her days. This is everything a rescuer wants for her dogs, but it also means her rescuer has to say goodbye:after two years of care and rehabilitation, Jynx was ready to move on. And, just like that, Jynx was mine. I signed a contract and got handed all her papers. I promised to care for her always and to never give up on her. I gave her rescuer a hug and thanked her for giving me my little rescue dog. I guess I am definitely a dog person now.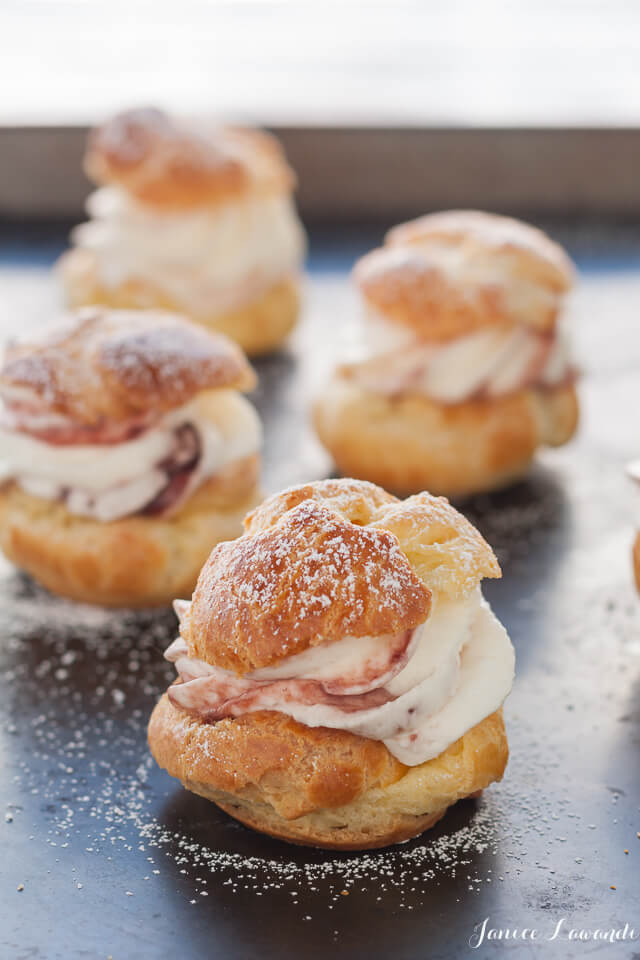 Jynx's rescuer dedicates her life to the pets she rescues. She is somebody who doesn't really care for pie, or cookies, or jam, but she loves "choux à la crème." So that's what I made her. A few words of advice. Do not, I repeat DO NOT, open the oven door as these bake until they have fully puffed and are starting to brown or you risk them collapsing into eggy pancakes. Also, for this recipe, I usually use four and a half large eggs, so not 4 eggs and not 5 eggs, but something in the middle. Use too little egg, and they won't rise properly, and too much egg, they will rise and fall. For this batch, I unfortunately had a mix of large and extra-large eggs, and my choux ended up a tad on the eggy side if you ask me. Practice is what I need. Also, I used to make these entirely by hand, which is a serious arm workout. This time around, I tested the stand mixer to save my strength for all the dog walking I'm going to be doing. I highly recommend using the mixer. Did you know that gougères are pâte à choux mixed with cheese? So if you 'd like savoury puffs, omit the whipped cream and add cheese to the pâte à choux before piping and baking it.

Cream puffs recipe
Cream puffs
Cream puffs, also known as choux à la crème are made from pâte à choux and filled with lightly sweetened whipped cream
Ingredients
For the pâte à choux
125

mL

water

1/2 cup

125

mL

milk (2 % fat)

1/2 cup

115

grams

unsalted butter

1/2 cup

5

grams

fine kosher salt

10

grams

granulated sugar

2 tsp

167

grams

all-purpose flour

1 1/3 cups

4–5

large eggs
For the whipped cream
500

mL

whipping cream (35 % fat)

2 cups

50

grams

icing sugar

plus more for sprinkling on the finished cream puffs

1

tsp

pure vanilla extract

1

–2 dollops of jam

optional
Instructions
To make the pâte à choux
Preheat the oven to 400ºF. Line a baking sheet with parchment.

In a saucepan, heat together the water, milk butter, salt and sugar. Bring the mixture to a rolling boil.

Remove the pan from the heat and dump in all the flour. Quickly mix it in with a wooden spoon, then place the saucepan back on the heat to dry the dough. The dough will form a uniform, slightly shiny mass when it's cooked enough.

Transfer the dough to the bowl of the stand mixer and beat with the paddle attachment til it's cool.

Add 3 eggs at once, and beat them in until they have completely disappeared.

Add the 4th egg and beat it in. If the pâte à choux doesn't have a pipeable consistency (soft but firm) and doesn't form a "bec d'oiseau" (a curved beak shape on the end of a spoon), then add another half egg.

Scoop the pâte à choux with a 3/4 oz scoop (find it on Amazon) onto the prepared baking sheet, spacing an inch apart. Brush with the remaining half egg, and then bake for a good 15 min at 400ºF until the choux have puffed and are starting to brown, quickly open the door just a crack to release steam, then shut it and lower the temperature to 375ºF for another 10 minutes to finish the baking.

Transfer to a rack to cool.
To make the whipping cream and assemble
Whip the cream to soft peaks with the whisk attachment of a stand mixer.

Add the icing sugar and vanilla, and finish whipping.

To a pipping bag fitted with the Wilton 1M piping tip (from Amazon), streak a little raspberry jam down the inside and then fill with whipping cream.

Slice the cooled choux puffs to open them and pipe the cream in the hole of the base. Finish with the top half and sprinkle with icing sugar before serving.
Nutrition
I do my best to bake with the finest ingredients. Stirling Creamery, a Canadian company, has provided the butter for this post.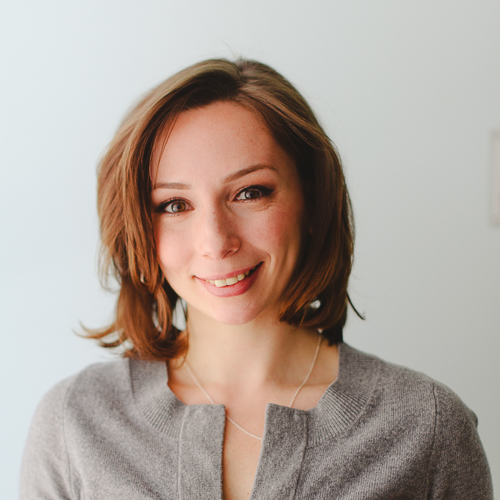 Janice Lawandi is chemist-turned-baker, working as a recipe developer in Montreal, Quebec, Canada. She studied pastry at Le Cordon Bleu in Ottawa and cooking at l'Académie Culinaire. She has a BSc in Biochemistry from Concordia University and a PhD in Chemistry from McGill University. Visit janicelawandi.com to see my portfolio.