On the eve of the orthodox Christmas (or sometime during the winter holiday season), there is one type of cookie that my mom and I always make: shortbread. Egyptian shortbread to be exact. I'm sure that the Lebanese will say that they are Lebanese shortbread, and the Syrian's will correct me and call them Syrian shortbread, and the Iranians will label them as Iranian cookies…. Whatever you want to call them is fine. They are Egyptian to me.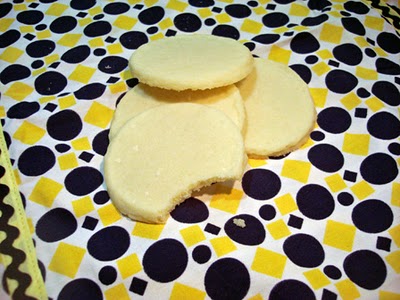 We have made these cookies for years. The recipe comes from my aunt Fawzia in Egypt. She gave my dad the recipe over the phone, which he quickly translated into English, inscribing it on a scrap piece of paper as she spoke. The recipe she gave him was vague, to say the least. My aunt Fawzia is the oldest of my dad's siblings, and she is quite the cook. She has been cooking and baking these traditional recipes for our family for so long that she measures nothing. She has a feel for how much of each ingredient has to be added. I'm sure her recipes are dependent on the climate and the look and touch of what she's preparing, but whatever she puts together always works out deliciously.
I swear, she could cook for an army in a tiny New York kitchen without a single measuring spoon to be found. When she gave my dad her shortbread recipe, she guesstimated amounts in "saucers" and "cups" (but not the cups that you or I know), probably just to humor us (I suspect she finds our meticulous measuring quite amusing). I don't think that she actually knows how much of each ingredient she uses in her recipe. Some years, the shortbread we made were too short; some years, they were just right. I suppose that the success of the cookies was highly dependent on how heavy-handed we were when measuring a saucer of sugar.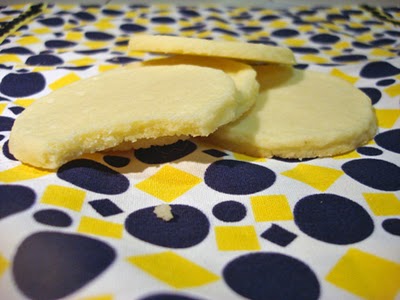 After years of baking this recipe, I think we have come up with the right ratios yielding a cookie that is delicate but firm enough to munch on without making a mess. These are not the typical British shortbread since the Egyptian shortbread are made with samneh (also known as ghee or clarified butter) and powdered sugar. An egg yolk gives structure to the cookies, while a touch of brandy gives a certain "je ne sais quoi" to their flavor making them ever-so winter appropriate. The flavor of these shortbread is wonderfully sweet.
My dad still reminisces of the years when our cookies were so short that he'd take a bite of one only to find that the rest of the cookie had crumbled in his hand and all over his lap. Clearly dad's an even bigger fan of butter than I am!
Egyptian shortbread
Ingredients
1

cup

clarified butter

aka ghee or samneh, room temperature

1

cup

icing sugar

sifted

1/8

cup

brandy

1

egg yolk

2 1/2

cups

all purpose flour
Instructions
Preheat the oven to 300°F.

In the bowl of an electric mixer fitted with the paddle attachment, cream the butter and sugar until smooth.

Add the brandy and the egg yolk, and mix until combined.

Add the flour, mixing and scraping down the bowl as needed. Continue beating the dough until it comes together (initially it will be a crumbly mess, but with some patience, it turns out just right!).

Form the dough into 2 large disks.

Roll out 1 disk until it is 1/4–1/8 inch thick using powdered sugar so that the dough doesn't stick. Cut into circles with a glass dipped in powdered sugar (~2.5 inch diameter glass).

Bake the cookies on a <a href="http://www.amazon.com/DeMarle-2409-Silpat-Nonstick-Silicone/dp/B00008T960?ie=UTF8&tag=kitch02-20&link_code=btl&camp=213689&creative=392969" rel="nofollow">Silpat</a>-lined baking sheet for about 8–12 minutes. The timing is highly dependent on how hot your oven is: if your oven is hotter (and heats to about 325°F), they may bake in as little as 8 minutes. Do not let them brown.

Remove the pan from the oven, and place it on a wire rack to cool for a couple minutes before transferring the cookies to another rack to cool completely.

Serve the cookies as is, or sprinkled generously with more powdered sugar.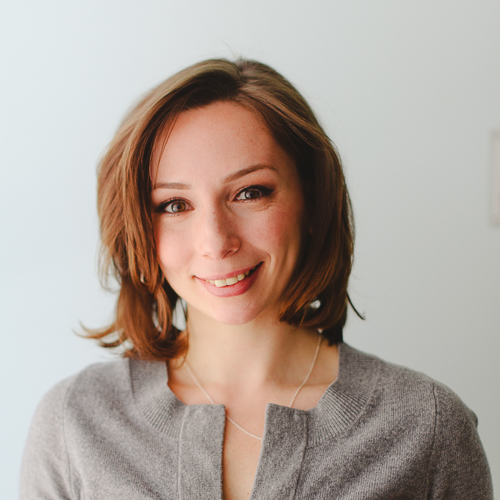 Janice Lawandi is chemist-turned-baker, working as a recipe developer in Montreal, Quebec, Canada. She studied pastry at Le Cordon Bleu in Ottawa and cooking at l'Académie Culinaire. She has a BSc in Biochemistry from Concordia University and a PhD in Chemistry from McGill University. Visit janicelawandi.com to see my portfolio.