Want to make these tarts? Click here to find my recipe for little pumpkin tarts.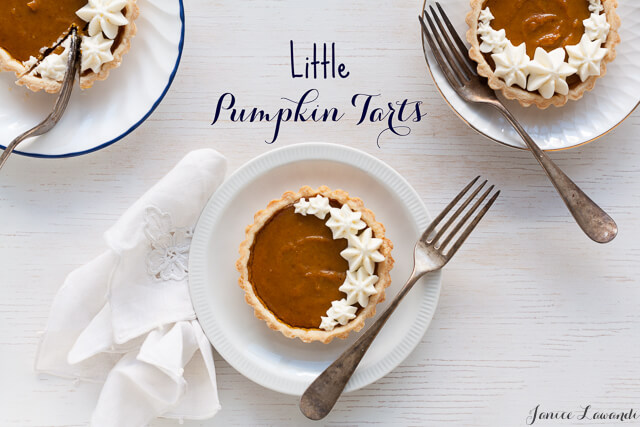 Last week, I vowed there would be pie this month, and… ta-da! But these little pumpkin tarts almost didn't happen because I couldn't find canned pumpkin purée. This made me extremely grumpy, mainly because I was feeling lazy, so no canned pumpkin purée equaled no pumpkin pie. The grumpiness continued until I managed to suck it up and head to the market. The market is full of pumpkins for pie. And it turns out a 3 kilo pumpkin costs $2 and when you've roasted, blended, and strained it, you end up with a whole kilo of homemade pumpkin purée that is thick enough for baking. So for $2, I made 4 cups of pumpkin purée. Not bad if you ask me. I guess the universe was teaching me a lesson or two about laziness and proving to me it's easier to eat local. And with that pumpkin purée, you can make so many autumn treats, like whole wheat pumpkin bread with cream cheese frosting, pumpkin whoopie pies, pumpkin pie shakes, maple pumpkin bread.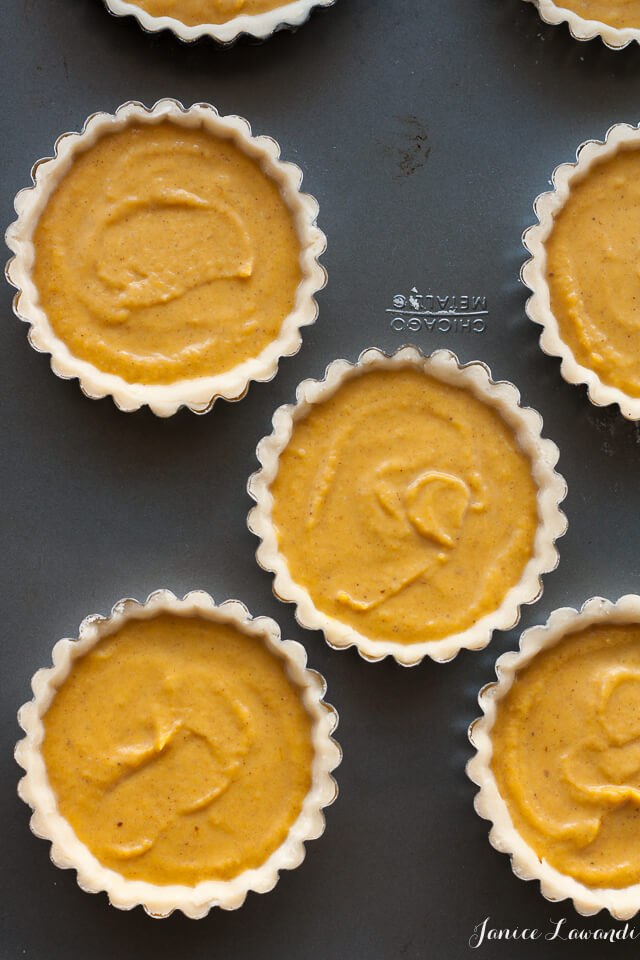 There's something so therapeutic and comforting about the scent of a squash roasting in the oven. It smells like October and reminds me of the scent of carved pumpkins on Hallowe'en night, slowly toasting from the heat of the candles hidden inside. It smells like fall and it temporarily distracts me from the worry of the coming winter. So, even though I was annoyed that I had to go through the supposed hassle of roasting, blending, and straining a fresh pumpkin to make these tarts, it was worth it in the end. It's amazing how powerful a single scent can be.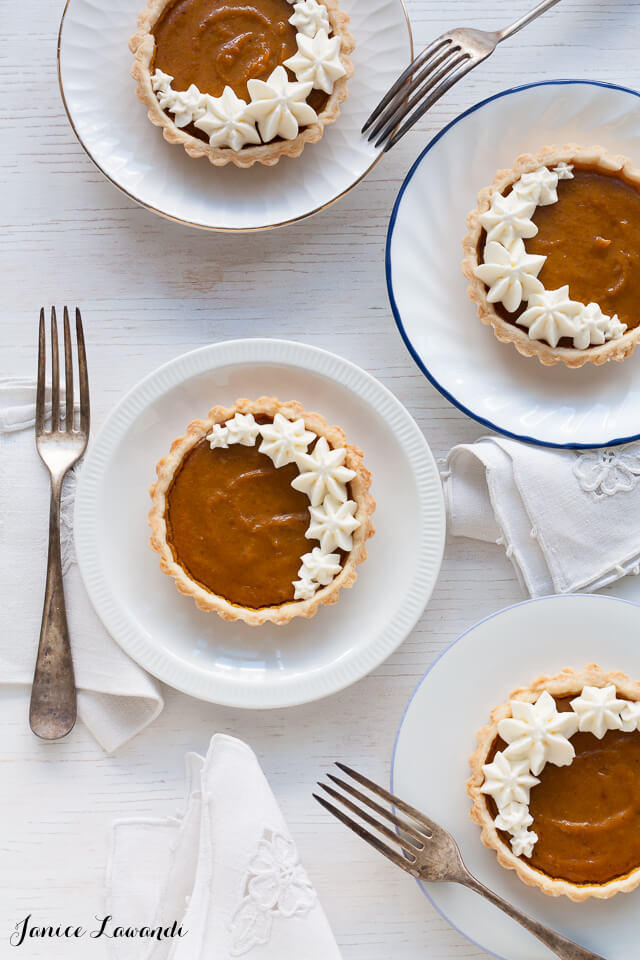 If you use homemade pumpkin purée for this recipe (or most any), do not forget to strain it for a couple hours, otherwise your pie filling (and other pumpkin baked goods) might end up soggy. You can save that pumpkin water and make bread with it. And as for the leftover pumpkin purée, I froze it in ice cube trays, and I found that 10 iced cubes is equivalent to 1 cup of purée. As for the crust, I suggest dividing the dough into 8 just before you roll it because cutting out 8 circles from a larger sheet of dough is harder to divide evenly between the 8 tart pans.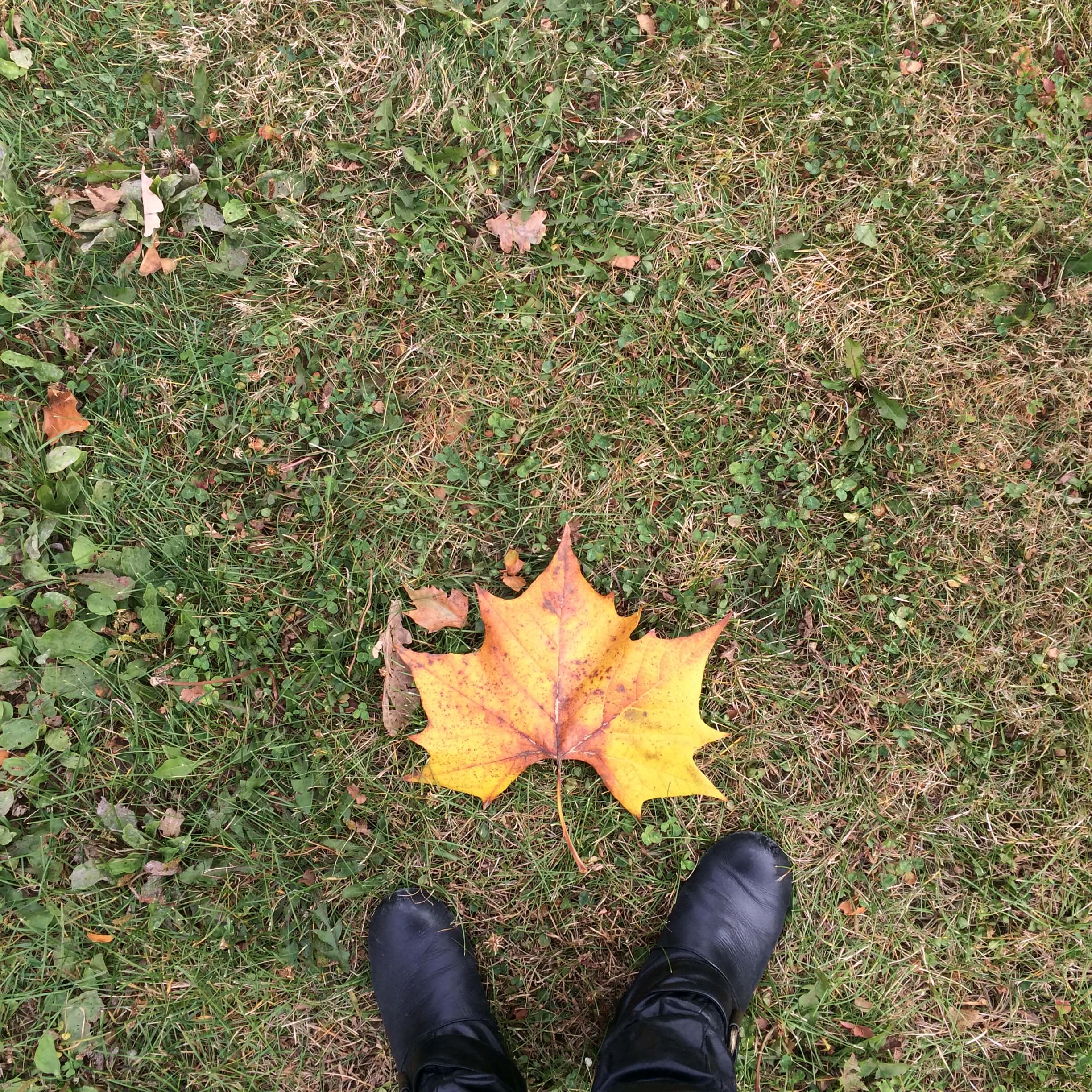 Little pumpkin tarts recipe
Little pumpkin tarts
A recipe for homemade pumpkin tarts, like mini pumpkin pies that are the perfect dessert for thanksgiving celebrations
Ingredients
For the crust
258

grams

all purpose flour

2 cups

173

grams

Stirling Creamery Churn 84 salted butter

3/4 cup, diced small and kept really cold until you are ready to use it

10

grams

granulated sugar

2 tsp

47

grams

cold water

3–4 tbsp
For the filling
250

grams

thick pumpkin purée

1 cup

50

grams

light brown sugar

1/4 cup

15

mL

pure maple syrup

1 tbsp

84

mL

whipping cream (35 % fat)

1/3 cup

1

large egg

1/2

tsp

ground cinnamon

1/8

tsp

ground nutmeg

1/4

tsp

ground ginger

1

pinch

ground cloves
For the whipping cream decoration
Instructions
To make the crust
In a large bowl, combine the flour and sugar. Drop in the diced butter.

Work the butter into the flour with a pastry cutter or by rubbing the mixture quickly between your palms until the mixture ressembles a crumble.

Add the water, work it in slowly with your fingers to form a dough. Divide the mixture in 2, flatten into disks, wrap in plastic wrap and refrigerate for 30 minutes.

Take 1 disk of dough out of the fridge (each disk will make 4 tarts for 8 total). Divide it in 4 and roll each quarter into a round so that it is larger than your 3 3/4" fluted tart pans (similar to these on Amazon). Fit each round of dough into each pan and trim the excess. Repeat with the remaining dough to make 8 tart shells total.

Chill the tart shells while you make the filling.

Preheat the oven to 400ºF.
To make the filling
In a deep bowl with a hand blender, mix together the pumpkin, sugar, maple syrup, cream, egg, and spices.

Divide the filling between the 8 unbaked shells. Place the pans on a large baking sheet.
To bake the tarts
Place the tarts on a baking sheet. Bake the tarts on the bottom rack of the preheated oven for about 30 minutes. The edges should begin to brown and the filling should appear set.
Finish the tarts
Prepare the whipping cream, by whipping the cold cream until it forms soft peaks, then adding in the vanilla and icing sugar, and whipping to firm peaks.

Dollop the cream on the tarts or pipe to decorate them.
Nutrition
I do my best to bake with the finest ingredients. Stirling Creamery, a Canadian company, has provided the butter for this post.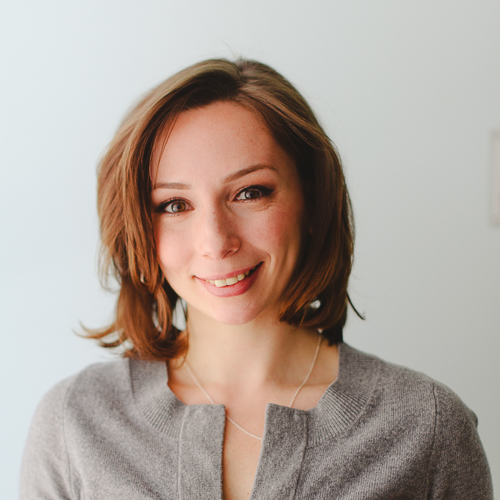 Janice Lawandi is chemist-turned-baker, working as a recipe developer in Montreal, Quebec, Canada. She studied pastry at Le Cordon Bleu in Ottawa and cooking at l'Académie Culinaire. She has a BSc in Biochemistry from Concordia University and a PhD in Chemistry from McGill University. Visit janicelawandi.com to see my portfolio.