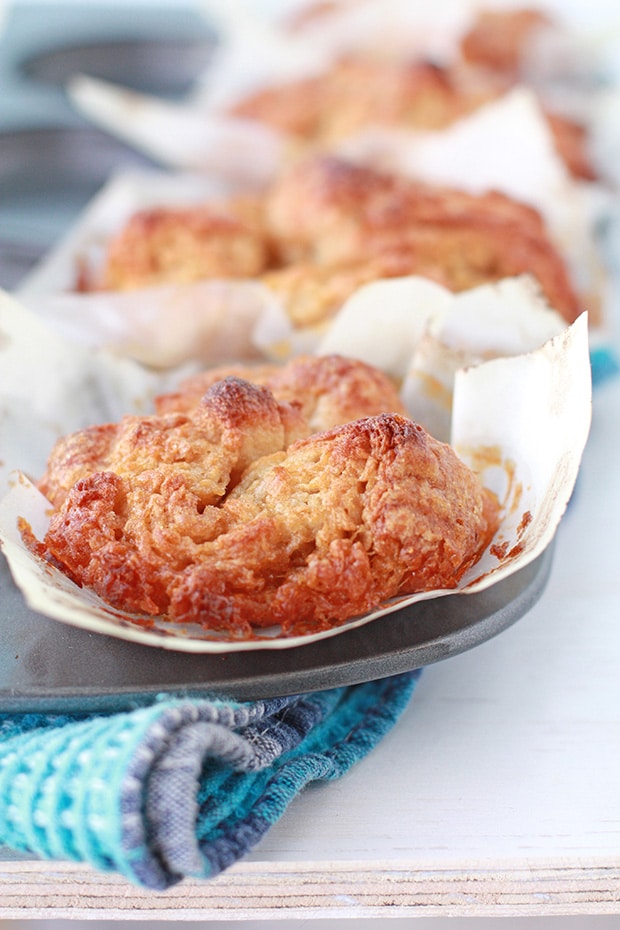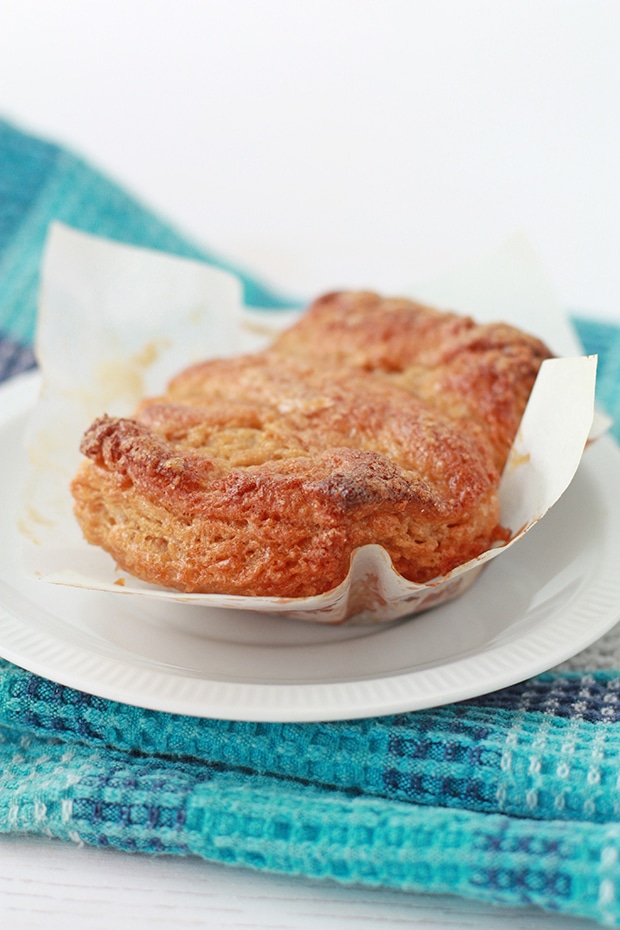 These flaky pastries are called kouign amann (pronounced kween a-mon). A kouign amann is a sweet, caramelized, buttery, slightly salty, flaky pastry.
Refrigeration is a key step to making homemade croissants, puff pastry, and most layered doughs like this one, which are also called laminated dough. Refrigeration allows the butter to harden and chill between folds. Refrigeration ensures you have lots of alternating thin layers of dough and butter, as opposed to a buttery homemade brioche.
However, there's a downside to this step when making a kouign amann. Sorry, I have to get nerdy here again. Sugar is hygroscopic and therefore loves to absorb moisture, so the layers of sugar turn to syrup as you refrigerate the dough between folds. This can make working with the dough a little tricky, so be forewarned and use your pastry scraper to help you lift and fold the dough.
I worked with a couple of recipes (one from Gesine Bullock-Prado and one from David Liebovitz). I started with Gesine's, and amicably referred to the pastries as "butter bombs". They were so tasty, but boy were they heavy on the butter, maybe too much so (I can't believe that I, Janice Lawandi, just typed that!). I'm all for using loads of butter, but this was, I think, detrimental to the final pastry.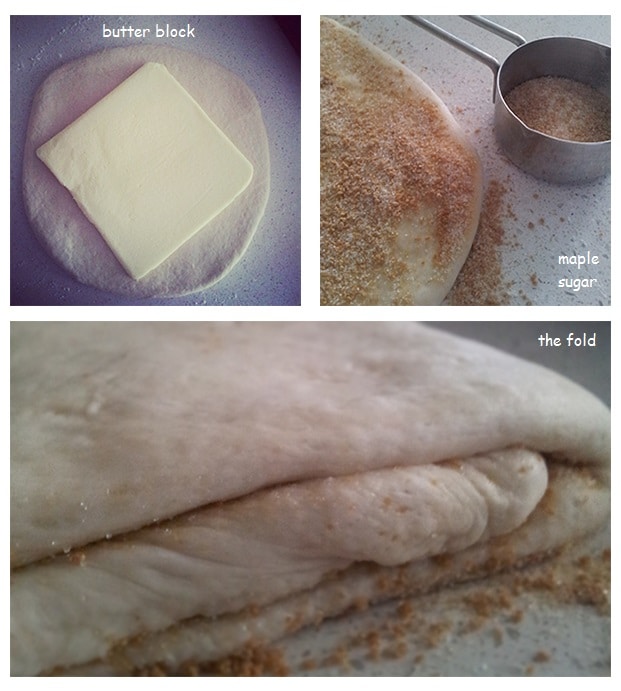 In this version of the recipe, I used less butter, but kept the maple sugar mixture in the folding. The resulting pastry is light—in a buttered pastry kind of way—maple-y, and with distinct layering. Much better than the original "butter bombs" I made. These are best eaten fresh, but the leftovers, though chewier, have an even better maple flavor.
For laminated doughs like this one, I suggest using a higher fat salted butter, like Stirling European Style Churn 84 butter. Regular butter will work, but the higher fat European style butter will help you achieve better, distinct layering.

Stirling Creamery sent me samples of their various butters to work with and use as I like, but all opinions are my own.
Maple kouign amann
Ingredients
8.75

mL

(

1¾

tsp

) instant yeast

250

mL

(

1

cup

)

water

divided

32

grams

(

⅛

cup

)

pure maple syrup

313

grams

(

2½

cups

)

all-purpose flour

3.75

mL

(

¾

tsp

) Diamond Crystal fine kosher salt

155

grams

(

⅔

cup

)

Stirling Creamery Churn 84 salted butter

150

grams

(

¾

cup

)

granulated sugar

150

grams

(

¾

cup

) maple sugar or finely ground maple flakes

1

pinch

grey salt

or sea salt, optional
Instructions
Heat half the water and the maple syrup to 110°F in the microwave, then stir in the yeast. Set this aside for about 5 minutes.

In the bowl of an electric mixer fitted with the paddle attachment, place the flour and the salt. Stir the mixture together then add the bubbly yeast mixture to the bowl along with the rest of the water. Stir to combine on low, then switch to the hook attachment and knead the dough for about 7 minutes until the dough is smooth and just slightly tacky, and the bowl is clean with no dried bits at the bottom. Feel free to adjust the humidity along the way with a sprinkling of water or flour if you feel the dough is too dry or too wet.

Transfer the dough to a greased bowl and cover with plastic wrap. Let rise in a warm, draft-free place (like your oven, turned off but with only the light on) until it has doubled.

Place the butter between two sheets of plastic wrap and roll it into a square (~14×14 cm). Store in the fridge til the dough is ready to use.

Mix together the maple sugar and granulated sugar in a bowl and set it aside.

When the dough has doubled, transfer it onto a lightly floured work surface and roll it into a square, brush off any excess flour, and place the butter block in the middle (as shown in the image above). Fold the corners towards the middle to wrap the butter block with the dough, pinching together the ends and sides to seal in the butter.

Folding: With your rolling pin, pound/roll the dough to a large rectangle and sprinkle it with a ~1/4 cup maple sugar, pressing it in a little. Fold it into thirds (like you fold a letter). Rotate the dough 90°. Roll it again into a rectangle, sprinkle with maple sugar, and fold it into thirds again. Wrap the dough in plastic wrap and refrigerate for about 30 minutes.

Sprinkle your work surface with a little maple sugar. Retrieve the dough from the fridge, unwrap it and set it down on your work surface. Repeat the folding sequence again. Then wrap the dough with plastic wrap and refrigerate for another 30 minutes.

Preheat your oven to 400°F (for a more caramelized pastry bottom, preheat a large baking sheet in the oven set in the middle rack).

Roll the dough out thinly (~1 cm if you can) and cut it into 8 pieces. Gently transfer the dough pieces to a parchment lined tray or a parchment-lined whoopie pie pan. You can pinch opposite corners together or leave them as is. Sprinkle with more maple sugar before baking, and a little sea salt if using.

Set the baking sheet over the preheated sheet on the middle rack in the oven, and bake for about 25 to 30 minutes until the pastries are a deep golden brown. Rotate the tray at least once throughout the baking.

Let cool completely before serving.
Nutrition
Calories:
435
kcal
|
Carbohydrates:
69
g
|
Protein:
5
g
|
Fat:
16
g
|
Saturated Fat:
10
g
|
Cholesterol:
42
mg
|
Sodium:
330
mg
|
Potassium:
117
mg
|
Fiber:
1
g
|
Sugar:
37
g
|
Vitamin A:
484
IU
|
Calcium:
32
mg
|
Iron:
2
mg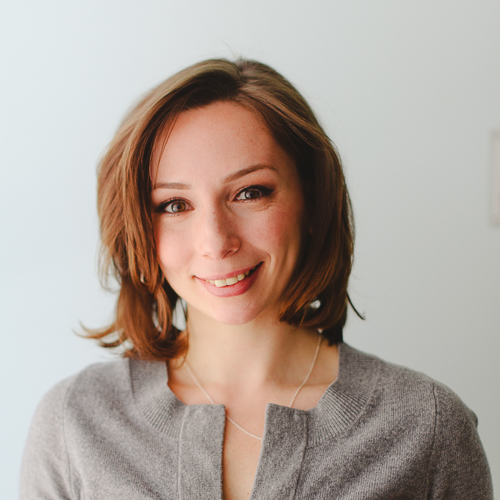 Janice Lawandi is chemist-turned-baker, working as a recipe developer in Montreal, Quebec, Canada. She studied pastry at Le Cordon Bleu in Ottawa and cooking at l'Académie Culinaire. She has a BSc in Biochemistry from Concordia University and a PhD in Chemistry from McGill University. Visit janicelawandi.com to see my portfolio.