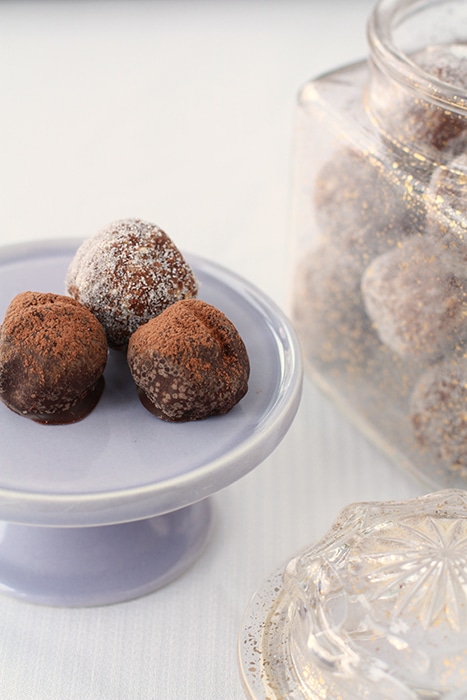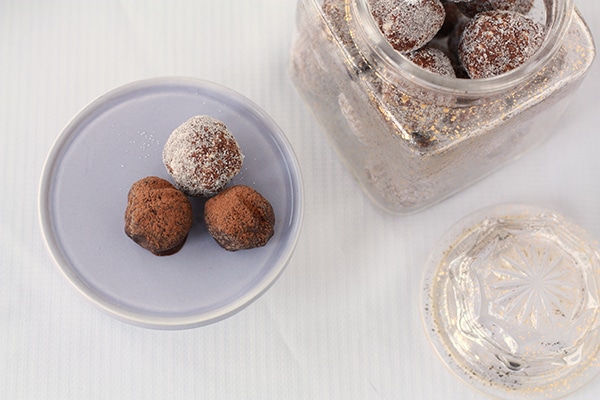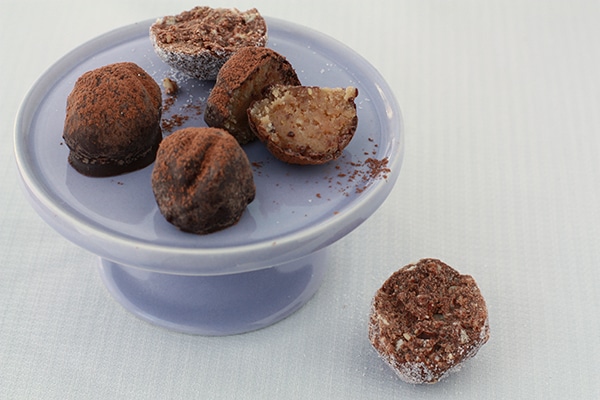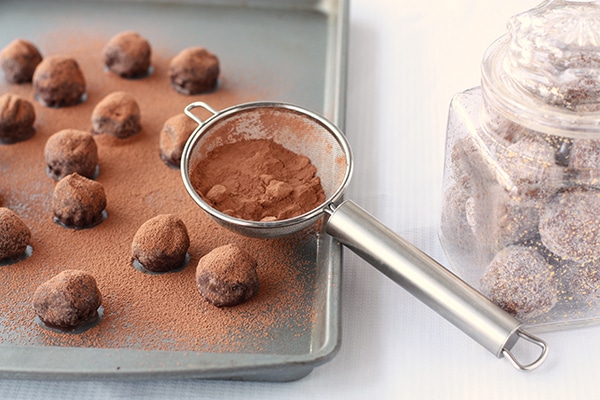 The first batch are chocolate covered fruitcake truffles (adapted from Donna Hay magazine, issue 58). Basically, you blend left-over white fruitcake (unfrosted, please!) with some spiced rum. Form the dough into truffles, dip them in melted chocolate, and dust with cocoa. They are super easy, and allow you to repurpose some of that left-over fruitcake. These truffles have a hard chocolate shell on the outside, and a moist, fruity inside with a sweet rum flavor.
The second batch are chocolate amaretto balls (recipe courtesy of a friend of the family), made of vanilla wafers, melted chocolate chips, ground nuts, and amaretto. Again, these are really easy to prepare. Just form the mixture into balls, and roll them in granulated sugar for a pretty, shimmery effect. These chocolate balls are pleasantly drier than the usual truffles, with a lovely nutty texture and the taste of amaretto.

Fruitcake truffles
Transform leftover fruitcake into Christmas cake balls with this easy recipe! Everybody loves these fruitcake truffles coated in chocolate, even the people that hate fruitcake!
Ingredients
400

grams

fruitcake

or leftover Christmas cake

4

tsp

spiced or dark rum

200

grams

white chocolate

melted (or 70 % dark chocolate)
Instructions
Place the fruitcake and the rum in the bowl of a food processor and process until combined.

Roll the mixture into small, bite-sized truffles (~ 1 inch).

Dip the truffles in the melted chocolate, and place on a parchment-lined baking sheet to set.

Dust with cocoa powder before serving.
Chocolate amaretto balls
Ingredients
170

grams

dark chocolate chips

3

tbsp

corn syrup

1/2

cup

amaretto liqueur

125 mL

2 1/2

cups

vanilla wafer crumbs

300 grams

1/2

cup

icing sugar

70 grams

1

cup

chopped nuts

160 grams, I used pecans

Granulated sugarfor rolling
Instructions
Melt the chocolate chips, and then add the corn syrup and the amaretto. Set aside.

In a large bowl, combine the wafer crumbs, powdered sugar, and the nuts.

Add the melted chocolate mixture and mix well.

Let stand about 30 minutes and then form the mixture into 1-inch balls.

Roll the balls in granulated sugar.

Let the balls season, in a container for several days before serving.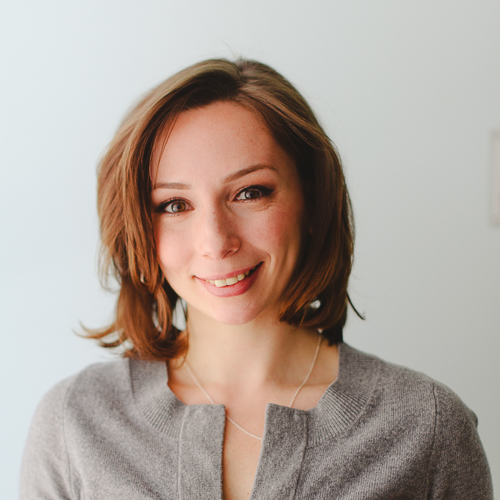 Janice Lawandi is chemist-turned-baker, working as a recipe developer in Montreal, Quebec, Canada. She studied pastry at Le Cordon Bleu in Ottawa and cooking at l'Académie Culinaire. She has a BSc in Biochemistry from Concordia University and a PhD in Chemistry from McGill University. Visit janicelawandi.com to see my portfolio.