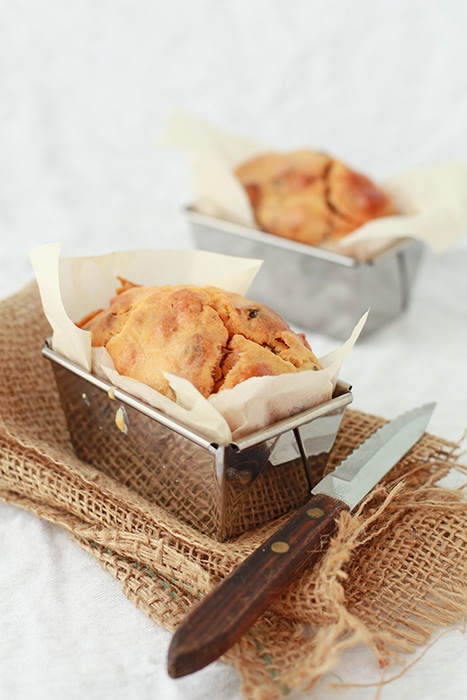 Did you see the list of the five "most played-out restaurant dishes" from Andrew Knowlton? Fine, I'm obviously a little behind on my reading because it's from September 2010. Point being, apparently such dishes as beet and goat cheese salad and bacon-wrapped dates are overplayed and according to the BA Foodist, it's time for restaurants to put them to rest and come up with something new.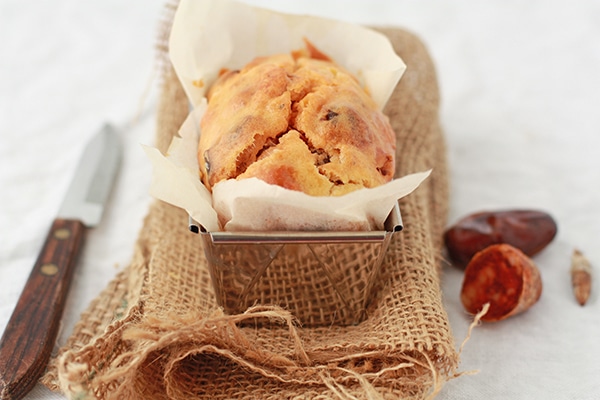 I have issues with this because honestly, I've never been served a bacon-wrapped date in my life and, quite frankly, I regularly and happily make myself salads with roasted beets and goat cheese. I don't think that I'll ever get bored of that combination of ingredients.
Tempted by this list of "passé" dishes and flavor combinations, I came up with these savory date and chorizo loaves.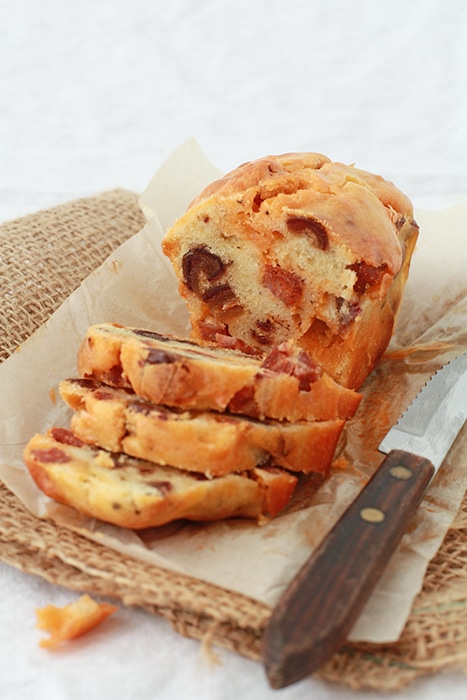 In France, "un cake" is usually any rectangular-shaped loaf cake, and "un cake salé" is a "salty" (read savory) loaf cake. I've been meaning to delve into the realm of the "cake salé" for some time, and this recipe is what I came up with. Dates and chorizo are excellent together as the dates are super sweet and quite soft while the chewy spanish chorizo is salty and a little spicy. This recipe is really easy to make and would be an excellent addition to a breakfast or brunch, though BA Foodist may not approve since this flavor combination was inspired by his list of overdone dishes.
This recipe is loosely adapted from the bacon and prune loaves recipe found in the Coffret Mini-cakes – 1 livre de 50 recettes + 4 mini-moules à cake
.
Savory date and chorizo mini loaves
Ingredients
150

grams

pitted dates

chopped

200

grams

all-purpose flour

8

grams

baking powder

1/2

tsp

fine kosher salt

freshly ground pepper

3

large eggs

room temperature

150

mL

milk (2 % fat)

100

mL

grapeseed oil

150

grams

spanish chorizo

casing removed and chopped
Instructions
Preheat the oven to 350°F. Prepare the four mini loaf pans by pressing a small sheet of parchment into each so that the inside walls and bottom are all covered. Set aside on a baking sheet for later.

Combine the chopped dates with a couple spoonfulls of the measured flour. Toss them to coat, and make sure the bits of date aren't stuck together. Set them aside.

Whisk the baking powder, salt, and freshly ground pepper into the rest of the flour. Set the dry ingredients aside.

In a medium bowl, whisk together the eggs and the milk until they are combined and a little frothy. Add the dry ingredients and whisk to combine.

Slowly drizzle the grapeseed oil into the batter while whisking constantly.

Switch to a wooden spoon and stir in the chopped chorizo and the prepared floured-dates (plus any flour at the bottom of the bowl).

Divide the batter evenly among the prepared loaf pans.

Bake them until the tops begin to turn golden and the loaves are set. This takes about 50 minutes because they pans are very full (but check them every 10 minutes as of the 30 minute mark to be sure). Let them cool completely before serving.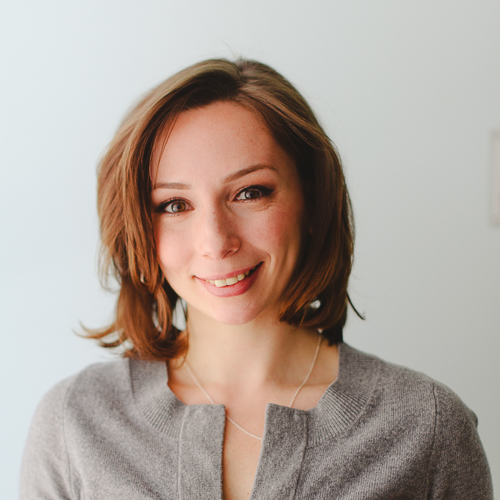 Janice Lawandi is chemist-turned-baker, working as a recipe developer in Montreal, Quebec, Canada. She studied pastry at Le Cordon Bleu in Ottawa and cooking at l'Académie Culinaire. She has a BSc in Biochemistry from Concordia University and a PhD in Chemistry from McGill University. Visit janicelawandi.com to see my portfolio.