This vanilla bean tapioca pudding recipe is an old-fashioned tapioca pudding thickened with egg yolks and served with fresh strawberries for an elegant summer time dessert that you can make ahead!
As an Amazon Associate I earn from qualifying purchases.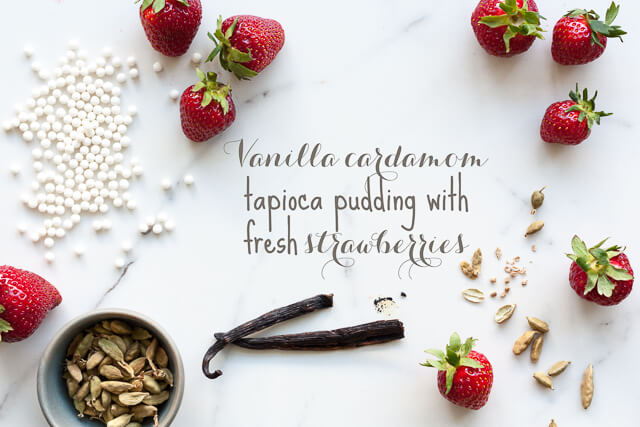 I've noticed people generally have very strong opinions about tapioca puddings and rice puddings. I've seen a lot of hate and disgust cross the faces of people talking about these puddings and their childhood. It makes me laugh because growing up, we hardly ever had pudding.
What is tapioca and what kinds of tapioca are there?
Tapioca is made from the starch of the cassava plant and tapioca comes in different forms: tapioca pearls, minute tapioca, tapioca starch, among others:
Tapioca starch: Tapioca starch is extracted from the cassava plant. Tapioca starch can be used as a thickener in pie fillings, but also plays an important role in gluten-free baking as an integral component of gluten-free flour mixes (find out more on this in this Bob's Red Mill gluten-free cookbook). This blueberry rhubarb crisp is thickened with tapioca starch, as is the filling for this rhubarb pie with a lattice crust and this whiskey peach crumble pie. Tapioca starch is used as a stabilizer in this buttered popcorn ice cream. You can buy tapioca starch on Amazon.
Minute tapioca: Minute tapioca is a finer grind of tapioca pearls, resembling very coarse cornmeal. Minute tapioca is used for pie fillings but you could use it for pudding. This tapioca pudding recipe is not made with minute tapioca. I used minute tapioca to thicken concord grapes when making this concord grape crisp with a peanut butter crumble and for this cherry chocolate crumble. Minute tapioca is also known as granulated tapioca or tapioca granules, and you can find it on Amazon.
Tapioca pearls: Tapioca pearls are balls of cassava starch which has been shaped into pearls. Contrary to popular belief, tapioca isn't a grain like rice, for example, which is grown. Tapioca starch is extracted from the cassava plant, mixed with boiling water to form a paste that can be rolled, cut, and shaped into various shapes and sizes, like tapioca pearls. Tapioca pearls come in various sizes from very small tapioca pearls to large tapioca pearls also known as boba, used in boba tea. Actually boba are chewy tapioca pearls sweetened with brown sugar and therefore is a dark colour. Tapioca pearls also come in white or lighter colours. This tapioca pudding recipe uses white tapioca pearls (medium size). Tapioca pearls can be purchased on Amazon.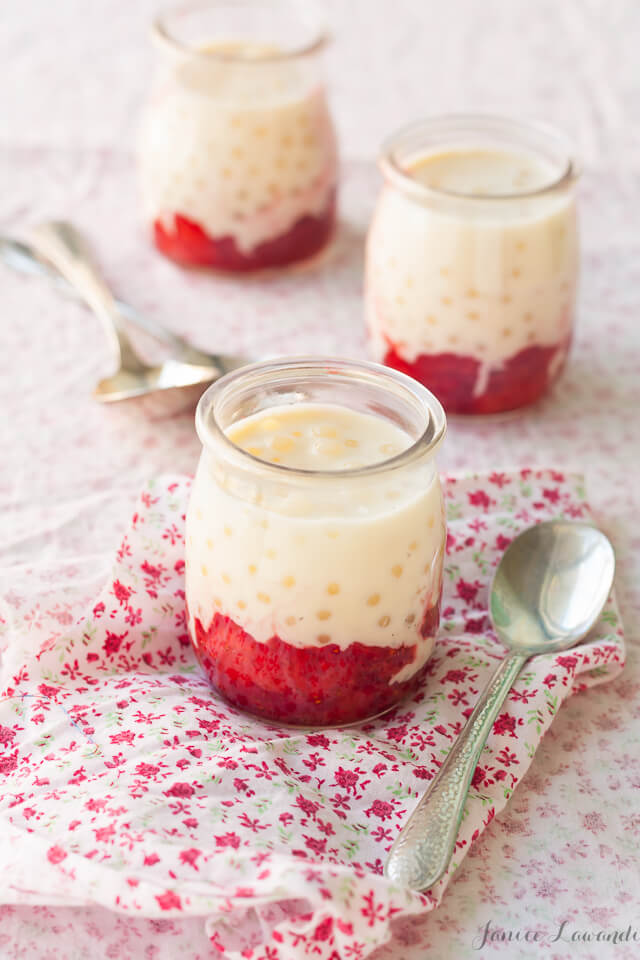 What type of tapioca is in tapioca pudding?
Tapioca pudding is a classic, just like butterscotch pudding and rice pudding, in my books. This tapioca pudding recipe from Ricardo is an old-fashioned tapioca pudding made with egg yolks as well as tapioca pearls for the best tapioca pudding that is as decadent as a crème anglaise and PERFECT to serve with a mound of mashed strawberries. This custardy pudding is so good that you probably won't want to share it with anybody. I opted to add not only vanilla bean, but also crushed cardamom to the tapioca pudding because we all know that you can't go wrong by adding a little cardamom to a custard, especially when fresh strawberries are involved. Trust me when I say that I want to eat this dessert every day until the Quebec berry season is over.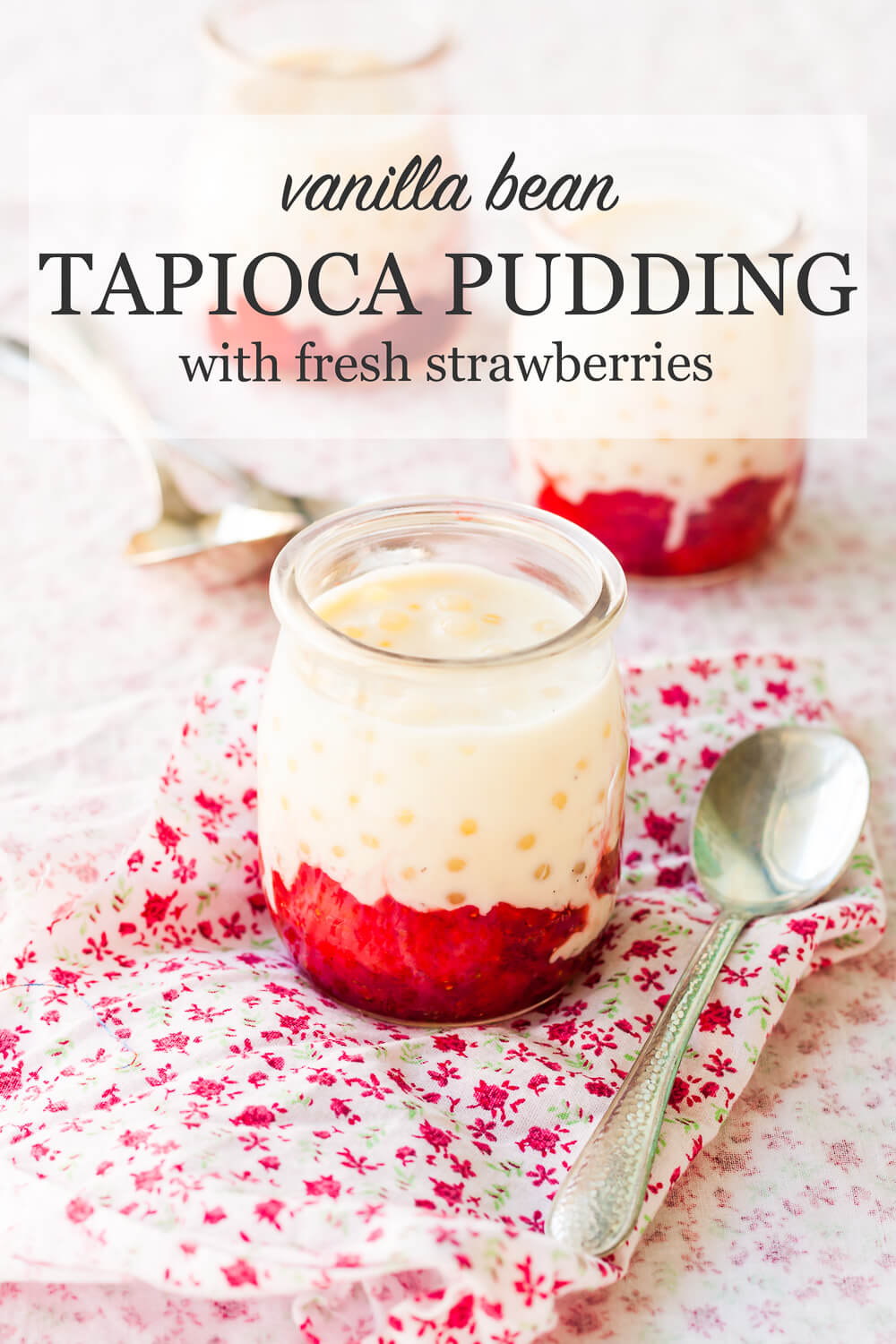 Tapioca pudding with fresh strawberries recipe
This tapioca pudding is an easy tapioca dessert though it does require a little cooking. For a no-cook pudding, try this rosewater chia pudding recipe or this coconut chia pudding.
Tapioca pudding with fresh strawberries
This cardamom vanilla tapioca pudding is creamy, cool, and tastes great with fresh berries.
Ingredients
1/2

vanilla bean

4

cardamom pods

1

L

whole milk (3.25 % fat)

4 cups

67

grams

granulated sugar

1/3 cup, divided

60

grams

medium tapioca

1/3 cup

1

large egg yolk

300

grams

fresh strawberries

trimmed
Instructions
For the directions to this recipe, visit the recipe page on Ricardo
Nutrition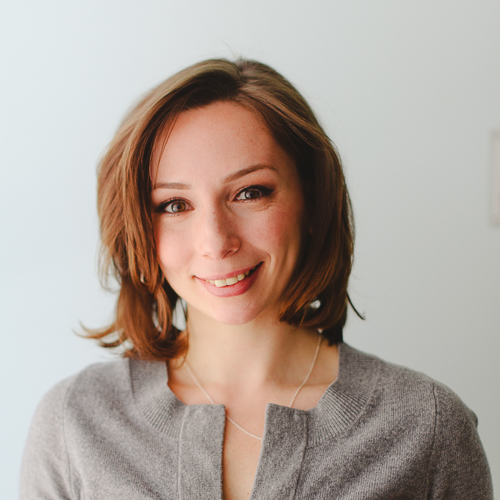 Janice Lawandi is chemist-turned-baker, working as a recipe developer in Montreal, Quebec, Canada. She studied pastry at Le Cordon Bleu in Ottawa and cooking at l'Académie Culinaire. She has a BSc in Biochemistry from Concordia University and a PhD in Chemistry from McGill University. Visit janicelawandi.com to see my portfolio.