Yes, there is such a thing as The Macaroon Bible (Amazon), and I got my hands on a copy. I love macaroons but, to be honest, I'd never baked a single macaroon in my life. I couldn't tell you why that is, but this book was the perfect opportunity to give macaroon baking a try.
I know a lot of people aren't a fan of "single subject cookbooks," but I am (to the point where I even own a book called Riz au Lait—Amazon— that is 72 pages dedicated to rice puddings). I love that The Macaroon Bible explores all forms of macaroons, from the golf ball-sized cookies to macaroon sandwich cookies made with a variety of different fillings. And I like to see the flavours of macaroons that can be made from tweaks to the base recipe. If you pay close attention to the ratios and how they are changed along the way, I think this would be a good book to spring off of and into creating your own quirky macaroon flavours.
Macaroons are a very "simple" cookie, yet there are several ways of making them. Some recipes include plain egg whites (unwhipped) and sweetened coconuts, while others are made from unsweetened coconut, sugar, and whipped egg whites. Many recipes include sweetened condensed milk. Dan Cohen's macaroons are made from sweetened coconut, sweetened condensed milk, and egg whites whipped to stiff peaks. The fact that the egg whites are whipped and then folded into the coconut mixture implies that this method is a little more technically challenging than other macaroon recipes: if you "over fold" the egg whites and the macaroon batter, you will deflate the egg whites. The resulting batter will be more liquidy than it should, and therefore your macaroons will be more difficult to scoop. If this happens, some of the liquid may pool at the base of each cookie, yielding cookies with a larger "footprint". I did this to a batch of bourbon macaroons (which I made with whiskey—pictured above): they still worked out and I really enjoyed them, but they did look a little funny.
Highlights of The Macaroon Bible
Dan Cohen explores so many different flavour combinations, and brings the macaroon to a whole other level. I think this book is a lot of fun, and I am quite sure that macaroons are going to play a greater role in my baking roster because of this book. There are crazy flavours (like the "stoopid macaroons" that I will be featuring later this week) and there are seasonal flavours (like eggnog macaroons)
The photographs and sketches are gorgeous. Honestly, I loved every picture and doodle in this book. The photographs are by Alice Gao (portfolio)
The Macaroon Bible is a coconut lover's heaven, and most of the recipes are gluten-free
The ingredients are readily available and the directions are clear. There is even an introductory section going through each step of the base recipe with images
This book features weights and you all know how much I love weighing my ingredients instead of using cup measures!
Drawbacks of The Macaroon Bible
The way the ingredients are listed is a little peculiar in that the package amounts/sizes are listed, not the amounts used in the recipe, so in a sense, the ingredients list is more of a shopping list (which could also be considered a bonus). This means you are forced to pay close attention to the recipe method section to know exactly how much of each ingredient you are actually going to use. Therefore, you have to read the recipe, which is kind of a good thing because a lot of times I screw up recipes because I didn't read through the directions carefully.
The macaroons are a touch on the sweet side (sweetened condensed milk + sweetened coconut), although this really didn't bother me. I expect macaroons to be sweet coconutty clusters. It might bother others though.
The method is a little delicate in that you have to know how to fold egg whites without completely liquifying the batter.
I really wish this book featured metric weights, but that's really not the author's fault per say: this book was published in New York, and in the US, they follow Imperial measures and not my beloved metric system. Sigh.
Win a copy of The Macaroon Bible!
This giveaway is open to Canadian and US readers, thanks to Houghton Mifflin Harcourt.
Please login to Rafflecopter and leave me a comment about macaroons (love'em? never made 'em? addicted to coconut? macaroons are a food group in your diet? you know this awesome bakery that has the best macaroons?).
For a bonus entry, tweet the following and enter the tweet url into the Rafflecopter widget : Enter to win The Macaroon Bible from @ktchnhealssoul + @HMHCo http://bit.ly/L5ksMI #giveaway
This contest closed on February 4th, 2014 at 12am (midnight) EST. Winner will be chosen at random via Rafflecopter and will be notified by email within 24 hours. Please provide a valid email address so that I can contact you.
Please note that I was happy to receive this book from Houghton Mifflin Harcourt Publishing, but my opinion about this book is still my own.

P.S. This is the 1st giveaway on Kitchen Heals Soul, and therefore my 1st time using Rafflecopter, so bear with me while I figure things out and get the hang of it 😉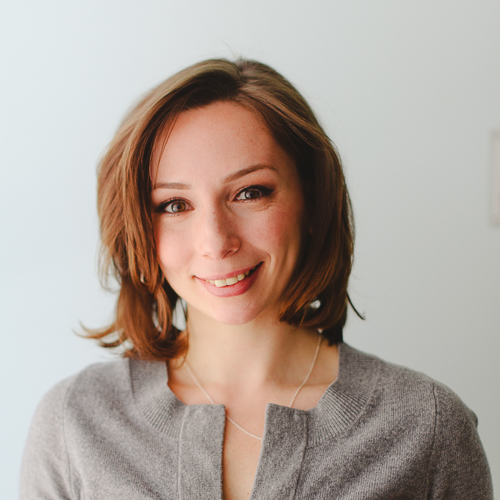 Janice Lawandi is chemist-turned-baker, working as a recipe developer in Montreal, Quebec, Canada. She studied pastry at Le Cordon Bleu in Ottawa and cooking at l'Académie Culinaire. She has a BSc in Biochemistry from Concordia University and a PhD in Chemistry from McGill University. Visit janicelawandi.com to see my portfolio.