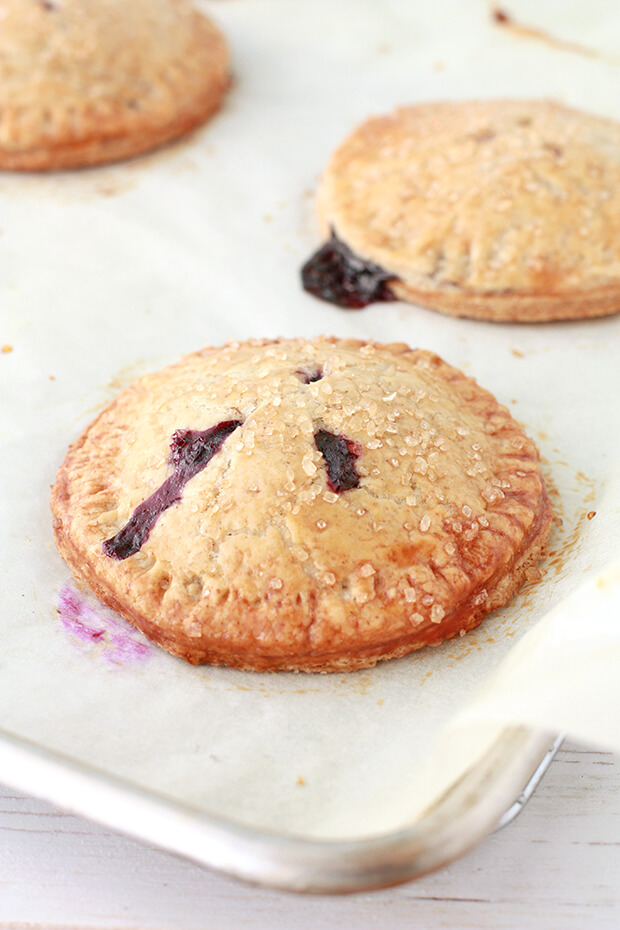 Labor day week-end.
September.
Back to school.
Countdown to fall.
These words could probably send me into a panicked frenzy if I sat down to think about what they really imply. Where did my summer go?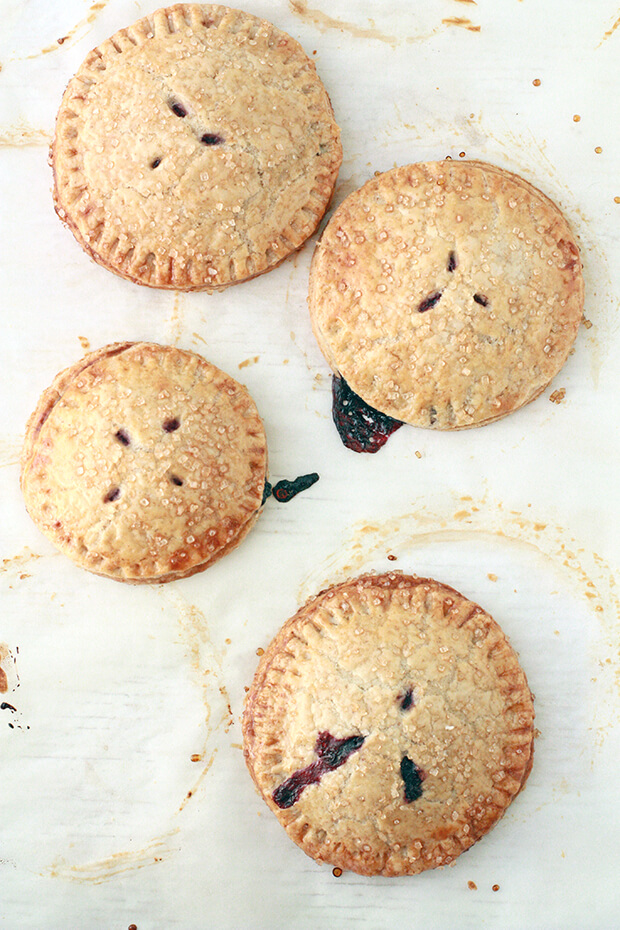 OK, summer wasn't all blah. There were solo walks on the path by the
Lachine canal
, and even a
BIXI
bike ride or two. There were several trips to my favorite ice cream shop,
Kem CoBa
, with my cousins, and perfect brunches and dinners with friends. There was even one awesome sunburn earned during a charity
yoga in white event
under a clear blue sky with the sun radiating down.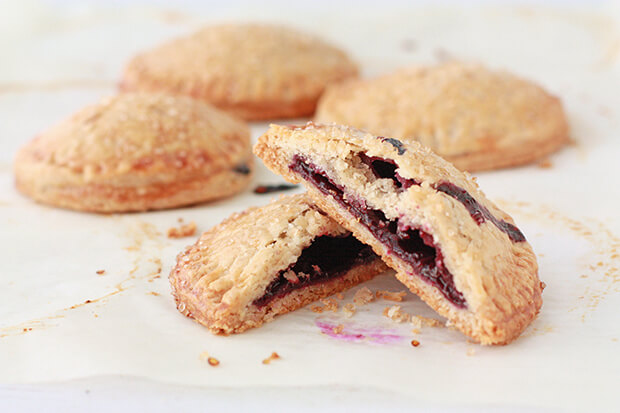 Still, like everybody else, I'm clinging to summer, and I feel like summer has passed me by far too quickly. So, I'm holding on for just a little longer. I'm not ready to part ways with this season, and I'm definitely not willing to embrace fall just yet.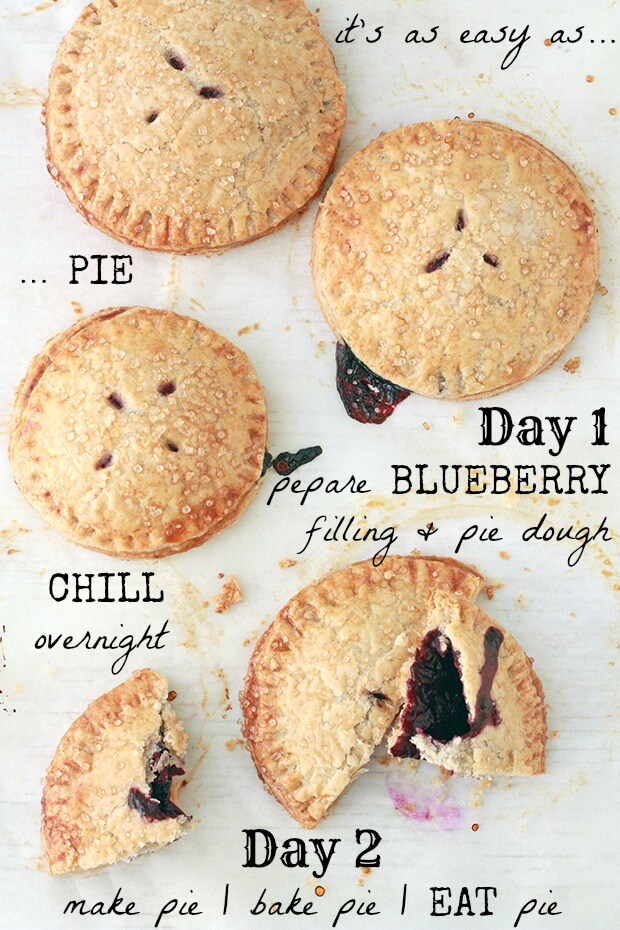 It's already September. I'm just going to have to accept it, though I've hardly had time to get my fill of summer pies. In fact, until this moment, I hadn't baked a single one.
This blueberry hand pie recipe is easy, but it does have a few steps to it. I'm too much of a snob and a locavore to use store-bought pie fillings and pie doughs (surprise! surprise!). I suggest taking the time the day before to prepare the filling and the pie dough, and then letting everything chill overnight. Chilling the dough gives it time to rest/relax and also helps moisten the flour a little more so that the dough is more "together". Chilling the filling is essential so that you can fit a nice mound of it when you assemble without having it ooze all over everywhere. Then the next day, all you have left is to roll out the dough and assemble the pies so that you can bake them.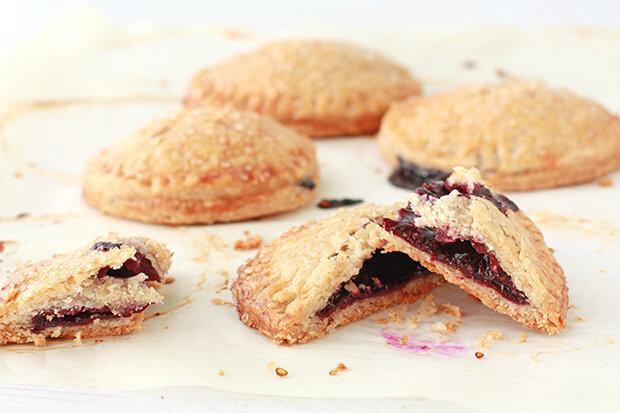 I experimented here by adding a little rye flour to the crust. I can't say I tasted it though, so feel free to just use an extra half cup of all purpose instead. I also tried making the dough with regular unsalted butter and Stirling Churn 84 (a higher fat, European style butter). The final pies were very similar, but I'd definitely say the higher fat butter yielded a more tender, delicate crust, which I quite enjoyed.
I strongly suggest eating the pies the day you baked them. They're still tasty the next day, but the crust is truly amazing when it's freshly baked. It's tender, flaky and a little delicate. And if you are looking for other things to bake with blueberries, try these honey blueberry muffins or these blueberry bran muffins. Or you could even bake blueberry white chocolate cookies or blueberry almond mini pies!

I do my best to bake with the finest ingredients. Stirling Creamery, a Canadian company, has provided the butter for this post.
Blueberry hand pies
A recipe for blueberry hand pies made with a homemade all butter pie crust and a fresh blueberry filling
Ingredients
Blueberry filling ingredients
330

grams

fresh blueberries

2 cups

50

grams

granulated sugar

1/4 cup

1

tbsp

cornstarch

1

tsp

fresh lemon juice
Rye crust ingredients
250

grams

all-purpose flour

2 cups

63

grams

rye flour

1/2 cup

2

tbsp

granulated sugar

1/2

tsp

fine kosher salt

230

grams

unsalted butter

1 cup, cut into small pieces, cold

1/8

cup

cold water

more or less
Instructions
To make the blueberry filling
Combine all the filling ingredients in a medium saucepan and bring it to mixture to a boil on medium–high heat.

Cook the filling for about 8 minutes (it will thicken at around 5 minutes then loosen up again, but don't worry it will set/thicken overnight in the fridge), stirring often to make sure it doesn't catch and burn on the bottom.

Transfer the filling to a heat-proof bowl, cover with plastic wrap pressing it down so that it touches the filling surface. Chill overnight.
To make the pie crust dough
In a giant bowl (yes, the GIANTer, the better!), whisk together all the dry ingredients of the filling.

Scatter the butter chunks over top, then with your hands, toss them so they are all coated with flour. Now, turn the chunky mixture to sand by working it quickly. Basically pick up and rub (a.k.a. "sand) it between your palms. Do not use force. Be gentle. You can also use your finger tips if you prefer, just don't let the butter get too warm.

Make a well in the center and add the water, working it into the mixture gradually with your finger tips or a fork, then quickly working it in with your hands.

As soon as the dough is mostly moistened and clumps when squeezed, stop. Press it into two equal disks (there may be dry bits. That's okay), wrap with plastic wrap and chill overnight.
To assemble the blueberry hand pies
Preheat the oven to 400°F with a baking sheet placed on the middle rack, upside down. Take the dough out of the fridge about 20 minutes before you roll it.

Roll half the dough out to about 1/8 inch thickness on a lightly floured surface. Using a 4″ round cookie cutter, cut out as many rounds as you can. Re-roll the scraps and cut out more.

Transfer the rounds on two parchment lined baking sheets (you should have 9 or 10).

Brush a 1/2 inch border around the edge of each round with the egg and place about 1 tbsp of chilled filling in the middle of each. These are your "pie bottoms".

Roll out the rest of the dough and cut out 9 or 10 more rounds. Brush a 1/2 inch egg wash border on each and flip each onto a pie bottom. Press the edges together with your finger tip and then use fork tongs to press/mark the edge even more.

Brush the assembled hand pies with egg wash and sprinkle with turbinado. Cut slits into the top.

Bake the pies (1 sheet at a time), setting the baking sheet directly on the one that is preheated in the oven for 20 to 25 minutes til the tops are evenly golden brown.

Let cool slightly (or completely) before serving.
Notes
I used European-style Churn 84 unsalted butter from Stirling Creamery for this recipe.
Nutrition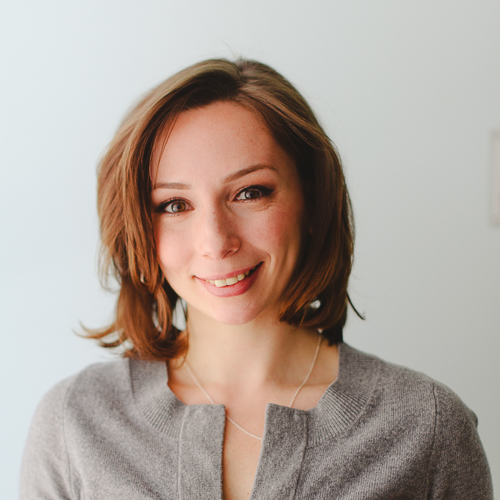 Janice Lawandi is chemist-turned-baker, working as a recipe developer in Montreal, Quebec, Canada. She studied pastry at Le Cordon Bleu in Ottawa and cooking at l'Académie Culinaire. She has a BSc in Biochemistry from Concordia University and a PhD in Chemistry from McGill University. Visit janicelawandi.com to see my portfolio.