Want to go straight to the recipe? Click here to go to the egg-less chocolate cake recipe.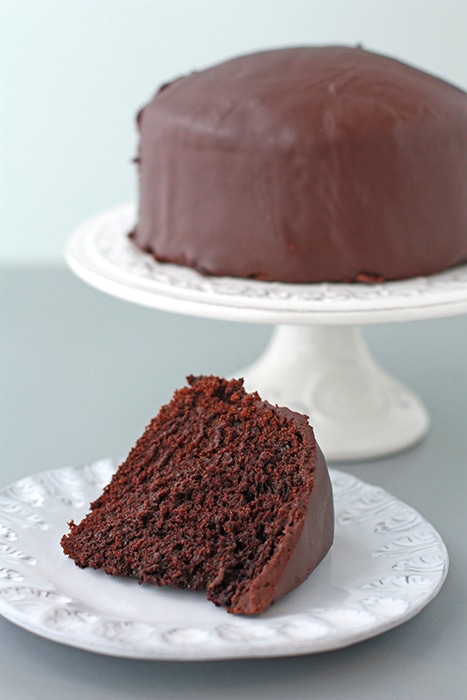 I will never forget the time that I got V to help me out in the kitchen by cracking an egg for me. You see, V doesn't eat eggs, and this is something that I know, but I forgot in the moment. I think I was trying out a recipe for a golden pie crust that happened to have an egg in it. As usual, I worked the cold butter into the flour by hand, and when I was ready to add the egg, I realized that I had forgotten to get it out and crack it into a cup before getting my hands dirty.
V happened to be living with me at the time, so I asked her to crack the egg for me. Of course, she stood up and looked at me, very confused, and I saw the look but I didn't register what the problem was. V is always offering up help in the kitchen, so I didn't understand what the look on her face was for.
V doesn't cook or bake with eggs, which makes a lot of sense because she doesn't eat them. She never has. So when she picked up the egg, she gave me another look, and it finally hit me that she had never cracked an egg before (actually maybe she just spelled it out for me).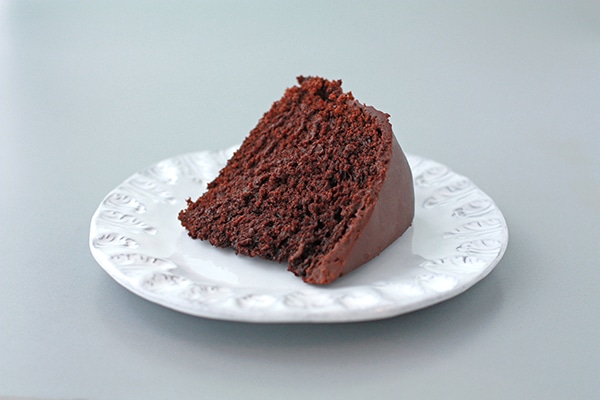 In honor of V's birthday this year, I finally gave egg-less baking a try with this vegan-ish chocolate cake recipe (note the ish because I used milk and cream in the cake, but you could substitute both with your favorite non-dairy beverage, like soy milk). I adapted the cake recipe from here and the ganache recipe from here. I loved the texture of the cake, though I felt the recipe could have used a little more chocolate flavor (maybe some melted chocolate added to the batter next time). The chocolate ganache certainly made up for that! Please, for the ganache, invest in a good quality baking chocolate if you can, like this one from Cacao Barry. It yields a smoother ganache with an incredible flavor. Worth every penny! I've used this same egg-less chocolate cake recipe as a base for this berry chocolate cake and it's perfect for layer cakes!

Egg-less chocolate cake recipe
Egg-less chocolate cake with a ganache glaze
This is an egg-less cake recipe, and to make it vegan, you could substitute both with your favorite non-dairy beverage, like soy milk.
Ingredients
For the ganache
170

grams

(

1

cup

)

dark chocolate

125

mL

(

½

cup

)

whipping cream (35 % fat)
Instructions
Preheat the oven to 350°F. Prepare a 3-inch deep 6-inch cake pan Wilton pan from Amazon) by brushing the bottom and sides with melted butter and dusting it with cocoa, then lining the bottom with a round of parchment. Set aside.

Stir together the vinegar and the milk in a cup measurer and let it stand for a few minutes.

Sift together the flour, baking soda, salt, and cocoa into a large bowl. Whisk in the sugar.

Add the oil, the vanilla, and the soured milk to the bowl with the dry ingredients. Stir (or whisk) to combine, just like cake mix.

Pour the batter in the prepared pan and bake it until a cake tester inserted in the center comes out clean (about 45 minutes).

Let the cake cool for 10 minutes before unmolding it onto a cooling rack to cool completely.

While the cake is cooling, prepare the ganache by heating the cream til it is hot and steamy, then pour it over the chocolate in a medium metal bowl.

Let the mixture stand for one minute, then stir slowly with a wooden spoon until the chocolate is melted and the ganache is fluid and smooth.

Let the ganache cool slightly to thicken while you set the wire rack with cooled cake over a rimmed baking sheet.

When the ganache has thickened slightly, pour it over the cooled cake. Transfer the cake to a cake stand to serve.
Notes
Nutrition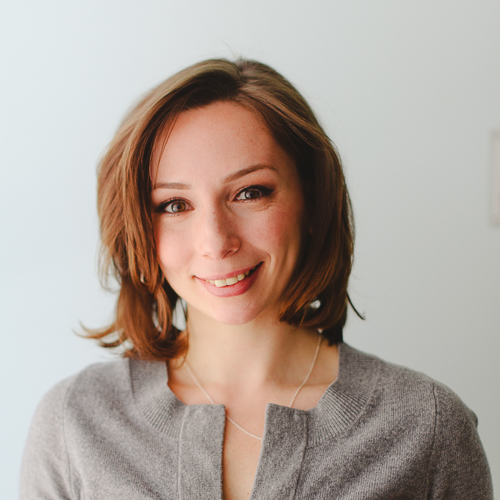 Janice Lawandi is chemist-turned-baker, working as a recipe developer in Montreal, Quebec, Canada. She studied pastry at Le Cordon Bleu in Ottawa and cooking at l'Académie Culinaire. She has a BSc in Biochemistry from Concordia University and a PhD in Chemistry from McGill University. Visit janicelawandi.com to see my portfolio.