This black currant cake recipe is baked with a splash of amaretto which adds a lovely almond flavour that pairs so well with black currants. You can bake this cake recipe in a muffin pan or mason jars for individual small cakes or make one 6-inch cake if you prefer.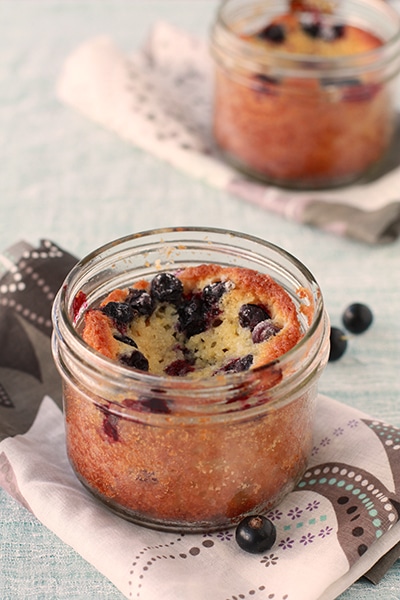 In my most recent CSA basket, I got these late-summer berries (pictured below ) and I, the food-lover that I am, did not have a clue what they were. All I did know was that they were NOT blueberries.
I'm pretty embarrassed that I had never seen black currants before, and I call myself a foodie? I always encountered these berries in jams and sauces, cooked down and sweetened. In French, they're called "cassis," and I don't think I realized cassis is black currant. My bilingualism is flawed, clearly.
Currants are actually quite common a berry at our local markets and I've baked with red currants before, which I've used to make these red currant muffins. Fresh, currants are quite tart, so they are perfect baked into a sweet late summer cake.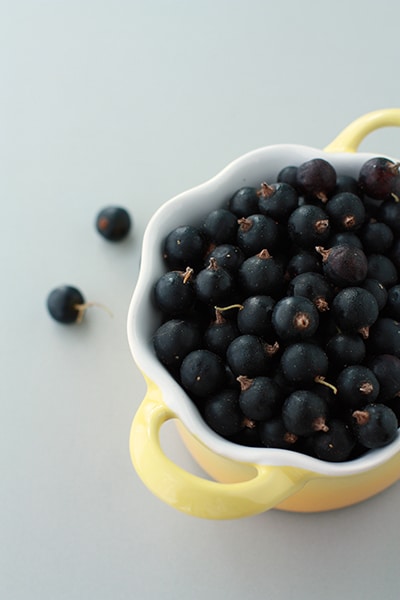 For this recipe, I used yogurt but a common baking substitution would be to replace it with full fat sour cream in the cake batter, which would make these cakes a lot richer. I flavoured the batter with vanilla extract, amaretto, and a touch of organic almond extract to reinforce the flavour of the liqueur. The nutty, amaretto flavour was the perfect complement to the tart black currants.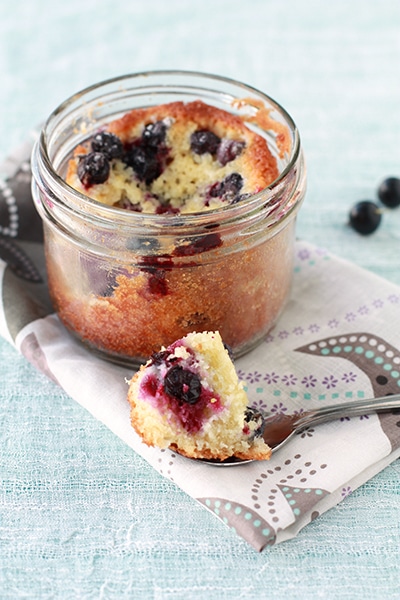 If you don't have black currants, any berry, fresh or frozen, would work well, especially raspberries. I think most berries would work really nicely with the almond flavour in this cake recipe. Even chopped apricot or peach would be nice. The cake is not overly spongy, but it isn't dense either.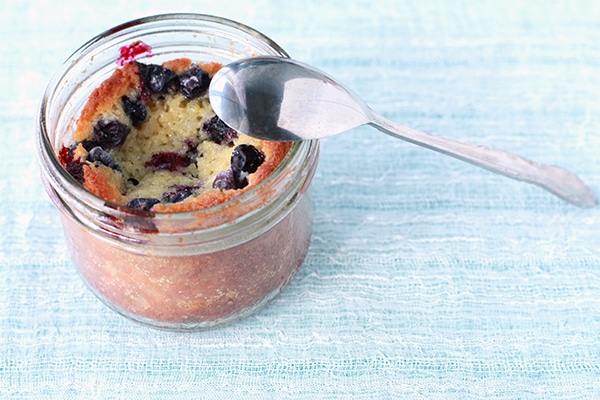 With certain
fruit desserts
, when the fruit is mixed int0 a cake batter, you need a cake with a certain amount of structure to keep the berries from sinking as the cake bakes. Many recipes suggest coating the berries with a little flour (a spoonful is plenty). The flour coating around the berries helps keep them anchored in the cake batter too so don't skip that step. Still, if you baked this cake with a gluten-free flour, like this
gluten-free raspberry cake
recipe, you might find the berries sink to the bottom no matter what you do…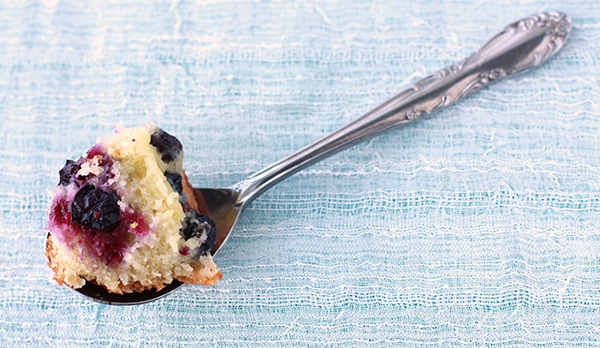 Black currant cakes with amaretto
This black currant cake recipe is made with a splash of amaretto to give it an almond flavour, then baked in mason jars to make individual cakes that would be great with vanilla ice cream!
Ingredients
95

grams

(

¾

cup

)

all-purpose flour

2.5

mL

(

½

tsp

)

baking powder

0.625

mL

(

⅛

tsp

)

baking soda

0.625

mL

(

⅛

tsp

)

fine kosher salt

58

grams

(

¼

cup

)

unsalted butter

room temperature

100

grams

(

½

cup

)

granulated sugar

1

large egg

15

mL

(

1

tbsp

)

amaretto liqueur

2.5

mL

(

½

tsp

) pure vanilla extract

2.5

mL

(

½

tsp

)

finely grated lemon zest

0.625

mL

(

⅛

tsp

)

pure almond extract

80

mL

(

⅓

cup

)

yogurt (2 % fat)

85

grams

(

3

oz

)

black currants

1/4 pint

8

grams

(

1

tbsp

)

all-purpose flour
Instructions
Preheat the oven to 350°F. Lightly grease four 250 mL mason jars.

In a medium bowl, whisk the flour, baking powder, baking soda, and salt until well blended. Set aside for later.

In a bowl with an electric mixer beat the butter and sugar on medium-high until well blended, about 3 minutes.

Add the egg, beating well until it's incorporated.

Add the amaretto, vanilla, lemon zest, and almond extract.

Add the dry ingredients and the yoghurt alternately to the creamed mixture, beginning and ending with the dry ingredients.

Toss the black currants with 1 tablespoon of flour. Fold the berries into the batter. Scrape the batter into the prepared jars and smooth out the surface.

Bake until a cake tester inserted in the centre of the cakes comes out clean, about 20 to 25 minutes.

Serve warm or at room temperature.
Nutrition
Calories:
350
kcal
|
Carbohydrates:
51
g
|
Protein:
5
g
|
Fat:
14
g
|
Saturated Fat:
8
g
|
Cholesterol:
75
mg
|
Sodium:
132
mg
|
Potassium:
203
mg
|
Fiber:
1
g
|
Sugar:
27
g
|
Vitamin A:
490
IU
|
Vitamin C:
38
mg
|
Calcium:
76
mg
|
Iron:
2
mg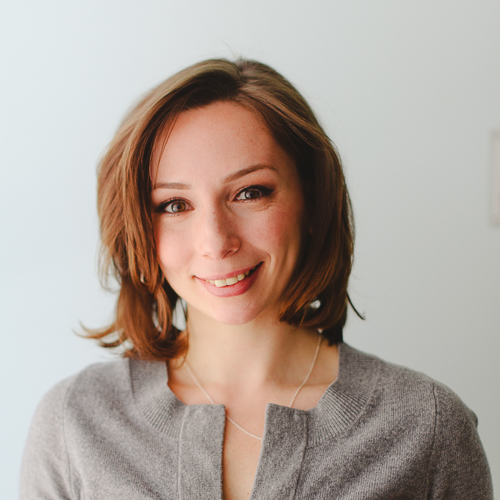 Janice Lawandi is chemist-turned-baker, working as a recipe developer in Montreal, Quebec, Canada. She studied pastry at Le Cordon Bleu in Ottawa and cooking at l'Académie Culinaire. She has a BSc in Biochemistry from Concordia University and a PhD in Chemistry from McGill University. Visit janicelawandi.com to see my portfolio.